We earn a commission for products purchased through some links in this article.
The Nutritarian Diet is suddenly back in the spotlight, but it's been around for almost a decade! So what is the Nutritarian Diet? We did a bit of digging to find out…
Plant-based diets have become increasingly popular over the last 15 months thanks to celebrities and popular Instagrammers adopting more natural eating habits.
The days of snapping a mouth-watering beef burger for 'likes' appear to be behind us as more and more people are sharing images of their kale and red cabbage salad or their bean pasta with brussels sprouts.
But one diet that has been singing all about the benefits of eating plant-based, nutrient-dense food for almost a decade is The Nutritarian Diet, created by famous American celebrity doctor, Dr Joel Fuhrman.
What is The Nutritarian Diet?
Dr. Fuhrman coined the term 'Nutritarian' to describe a diet that is nutrient-dense and plant-rich. So basically you'll be eating lots of raw veggies, beans and other legumes and fruit. But by doing this there'll be no calorie counting and no more feeling hungry between meals.
Fuhrman claims that by adopting a Nutritarian eating plan, which incorporates the latest advances in nutritional science, not only will you reach your ideal weight while 'maintaining excellent muscle and bone mass', but you can also reverse chronic diseases, such as heart disease, diabetes, auto-immune diseases, migraines and even early stages of some cancers.
These plant-rich foods 'supply both the right amount of macronutrients (protein, fat and carbohydrates) and the vital micronutrients (vitamins, phytochemicals and minerals) that unleash the body's incredible power to heal itself and slow the aging process, giving the body renewed vitality.'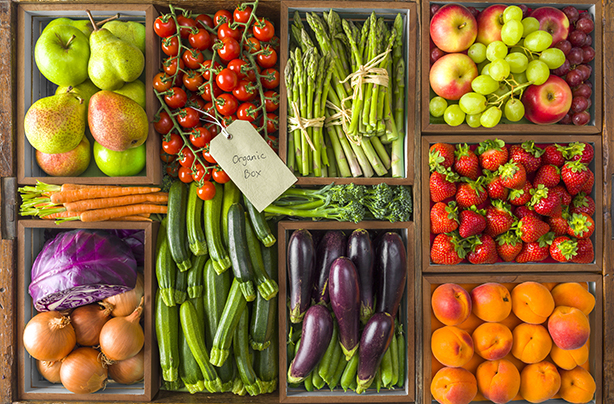 Best Shot Factory/REX/Shuttersto
What can I eat on The Nutritarian Diet?
To get started living the Nutritarian lifestyle, you may choose to follow Dr. Fuhrman's 6-week plan, 'Eat to Live', to kick start your weight loss.
You can eat all the raw vegetables, cooked greens and other nutrient-rich veggies, beans, legumes, bean sprouts, tofu and fresh fruit you want, such as eggplants, mushrooms, onions, carrots, tomatoes and cauliflower.
You eat limited amounts of cooked, starchy vegetables and whole grains, as well as raw nuts and seeds, avocados, dried fruit and ground flaxseeds. Forbidden foods include dairy, meat and animal products, between-meal snacks, fruit juice, oils and added salt.
Basically, a salad will become your new food staple.
Does the Nutritarian Diet work?
There are many celebrity advocates for living a Nutritarian lifestyle, many of whom have completely overhauled their lives thanks to their new way of eating.
Canadian-American singer Alanis Morissette credits the eating plan for helping her find a healthy balance with food after suffering years with an eating disorder.
Speaking of her diet, she previously said: 'These days, the best descriptor I can give myself is to say that I am a nutritarian.
'I am obsessed with high-nutrient foods and how food, in general, can chemically change your biology, brain, moods, sleep, level of vitality, allergies… and how it can alter any predisposition to disease.
'That we have this preventative medical power in our hands and our salad spoons is so empowering.'
Other fans of the diet include magician Penn Jillette and former U.S. president Bill Clinton.