15 weird celebrity crushes we bet you have too
Forget the George Clooneys and the Paul Hollywoods of the celeb world, these are the obsessions you'd never shout about.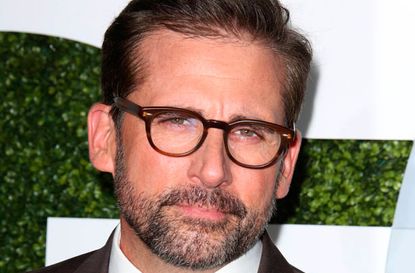 Forget the George Clooneys and the Paul Hollywoods of the celeb world, our weird celebrity crushes are the men we all secretly lust after, even if we don't want to admit it.
Whether it's a sense of humour, a great job or a rather dashing beard, however much we might be a little embarrassed to admit it, there's something about these celebs that makes us weak at the knees!
Jake Wood
We all know bald men make the best partners (ok, maybe that's just us) and coupled with his EastEnders' bad boy attitude, and those muscles, we can't think of anyone who brings the full package quite like Mr. Wood. Plus, we now know we're not alone in our adoration of the soap star.
Jake has been crowned the UK's weirdest crush by Heat magazine's poll two years in a row.
Commenting on his win, Jake said: 'I must be the weirdest crush in the history of weird crushes. I'm quite honoured. Last year I was delighted, and this year I'm even more bowled over. Lost for words.
Mentioning his rivals, who included actor Richard Ayoade and comic Greg Davies, Jake said, 'I must be slightly weirder then Ed (Sheeran) and that's a great honour to me. I'm obviously the hottest weirdest ginger.'
Amen to that Jake.
Claude Littner
Lord Sugar might think he's in charge of that boardroom, but we all know that brooding-eyed Claude really runs the show behind the scenes. That bald head, that sharp suit - he can hire us any day.
Jeremy Clarkson
Whether it's his sarcastic comments or his go-to shirt and jeans dad look, there's something weirdly alluring about Jezza C - we know you don't all watch Top Gear for the cars...
Simon Cowell
The years went on and Simon undid more buttons on his shirt, but hey, that sexy chest hair and the cheeky glint in his eye have kept us watching X Factor more often than we'd care to admit.
David Walliams
He wouldn't exactly spring to mind as the sexiest man on the planet, but that sense of humour is hard to resist.
Dominic Littlewood
You'd never get into a tricky situation when Dom's about - he'd look after you, your house and wouldn't take any nonsense from anyone.
Martin Freeman
Martin's so great at playing men down on their luck that you just can't help having a soft spot for - we just can't resist those big puppy dog eyes.
Mr Bloom
We think CBeebies knew they were pleasing the mums as well as the kids when they employed blue-eyed, shaggy-haired Ben Faulks as a presenter - swoon.
GoodtoKnow Facebook fan Ailsa Ritchie revealed her soft spot for the star 'Mr Bloom (from CBeebies)' she wrote, and Claire Kemp agreed 'oooh me too! Mmmmmm'
Kevin McCloud
He's graced our screens on Grand Designs for 16 years, but it's not just his architectural knowledge we tune in for.
GoodtoKnow Facebook fan Elizabeth Tremble says 'Both my sister and I love Kevin McCloud, nearly passed out with giddiness when I met him earlier in the year.'
Gordon Ramsay
We can't help getting a little excited when Gordon gets all hot, sweary and shouty in the kitchen...
Noel Edmonds
That rugged beard, those blue eyes, that mop of blonde hair... Deal!
Andrew Marr
Even Helen Mirren has said she has a crush on the BBC presenter, so that makes it totally okay...
Bob Geldof
Granted he's gone a little grey and rough around the edges, but we think that just makes the rock star veteran look distinguished.
GoodtoKnow Facebook fan Dani Graves says 'I used to (when I was about 16) have a bit of a thing for Bob Geldoff, strange I know'
Warwick Davis
Warrick just seems so happy - who can resist such a sunny diposition?
GoodtoKnow Facebook fan Elaine Dale says 'He just seems so cheerful all the time!'
Steve Carell
What is it about funny men? The American Office star looks rather dashing in a suit too.
Trusted, informative, and empathetic – GoodTo is the ultimate online destination for mums. Established in 2007, our 15-year-strong archive of content includes more than 18,000 articles, 1,500 how-to videos, and 7,000 recipes.