We earn a commission for products purchased through some links in this article.
Josie Gibson has appeared on Good Morning Britain to enter into a debate in support of 'Warn a Friend They're Fat Day', a nationwide campaign designed to make us a healthier nation.
Josie, a former Big Brother contestant who has famously shed around six stone in recent years, argued in favour of the concept, explaining how comments that were initially hurtful eventually led to her turning her life around.
"All the negativity I got on Twitter [helped me to lose weight]. Everyone was saying how disgusting I was and how fat I was and I took all that on board and it changed my life," she told presenter Susanna Reid.
Josie Gibson has had a high profile battle with her weight
The debate came after TV weight loss guru Steve Miller turned 7th January into 'Warn a friend they are fat day', a designated day to encourage the public to tell their nearest and dearest that it's time to shift the pounds.
It might sound like a brutal way to broach a delicate subject, but when goodtoknow spoke to Josie on the subject last week, she elaborated:
"I do think warning a friend that they have put on weight and constructing a plan of action to help that friend is the way to go. They should change the title to be a bit more empathetic, but losing weight is easier with friends, family and a support network to help you."
"Since I won my battle I have helped thousands lose weight and I am about to launch my own website which will give everyone access to the way I lost my weight. I recently helped a friend shed 5 stone – it's so rewarding to see your friend happy after being miserable and low in confidence.'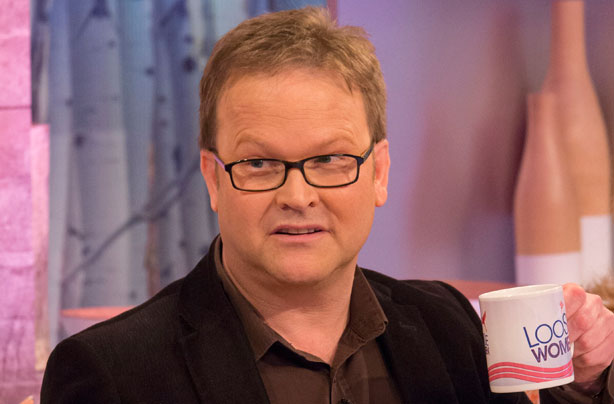 Steve Miller, the creator of 'Warn a friend they're fat day'
However, despite Josie's endorsement, Miller, who has hosted shows such as 'Fat Families' and penned books such as 'Get Off Your Arse and Lose Weight', faced a backlash from many members of the public, who branded the day cruel and unneccesary. He responded:
'Warn a friend they are fat day' is not about being cruel. In fact it is the complete opposite. It is about sensitively and tactfully talking to overweight friends and family members about our concerns for their health… it is a day that could potentially save thousands of lives.'
Miller argues that, in the wake of alarming spikes in obesity-related diseases such as stroke, cancer and coronary heart disease, 'if the UK fails to implement a range of fresh strategies, people's health will continue to decline'.
But not everyone agrees with his in-your-face approach – Twitter users in particular have been very vocal about the day:
So, is 'Warn a friend they're fat day' the first step to boosting your friend's confidence, or a cruel way of making them feel even worse?
What's your take on the weight debate? Would you ever tell a friend they need to shed some pounds? And what would you think if your friend warned you?
If you're trying to lose weight, check out Josie's new website slimmables.com for hundreds of sugar-free, low-carb clean eating recipes.