We earn a commission for products purchased through some links in this article.
A 66-year-old American man's observations about his holiday in England have gone viral, thanks to his hilariously honest take on the quirks of living in the UK.
Scott Waters, who hails from Florida, visited Cornwall, London, Oxford and Leicestershire, and shared his thoughts about his trip on his Facebook page, in a post which has since been shared over 66,000 times.
In the bullet point list, he discusses everything from our food ('Cake is is pudding, ice cream is pudding, anything served for desert is pudding, even pudding') and drink ('Their coffee is mediocre but the tea is wonderful') to our manners, ('If someone buys you a drink you must do the same'), our transport ('The reason they drive on the left is because all their cars are built backwards') and our language ('"Fanny" is a naughty word, as is "shag"').
Read Scott's post in full
https://www.facebook.com/iScottFL/posts/10207706696650031?pnref=story
Scott told Buzzfeed UK about his visit: 'This was my fourth visit. Last time I stayed for three months. It was also my girlfriend's first time outside of London so I wanted her to really see the country up close.'
'We stayed with my relatives around Redruth [in Cornwall] and friends upcountry, travelling by rail and bus to avoid Americans.'
'We hired bikes and rode trails everywhere, tested ciders, good Cornish ales, and pub food.'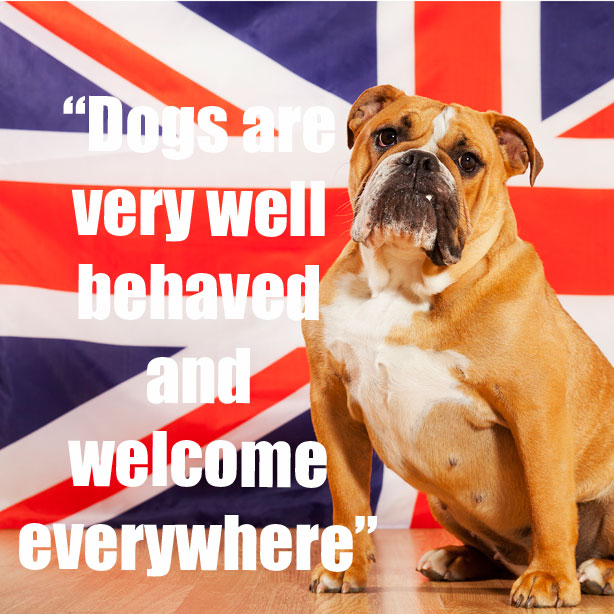 Commenters on Scott's post have been exceptionally complimentary. 'Really enjoyed this, makes me proud to be British (including the switches that don't work!),' one wrote, whilst another added 'Thank you for remnding me how much I love my country.'
When asked his favourite things about England, he responded 'Real Cornish Pasties! Tea with clotted cream on scones. HSD Strong Cornish Ale. Biking the Camel Trail. Waking up in Cornwall.'
And the worst?
' Birmingham. Arriving at platform 1 then departing from platform 2 which is only accessible by dragging your luggage up stairs and across a bridge over the tracks. No bars on the concourse at Heathrow. Waking up in America.'