Babymoons: What is a babymoon and how you can do it right according to the experts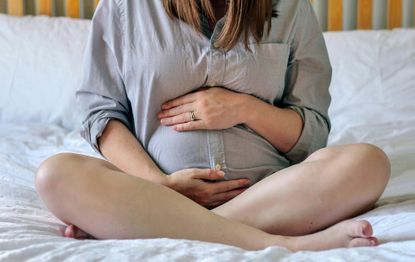 Babymoons have become increasingly more common among couples in the UK who are about to welcome a baby – but how can you do it right?

Just like a hen do before you get married, honey money after a wedding, or a graduation trip before you leave college, going on a trip to celebrate big milestones means you'll have special memories to treasure forever.
This is no different to when couples decide to have one last trip before they welcome a baby.
Why should you go on a babymoon?
Making time for a trip when there's so much to think about before your baby arrives could be a difficult feat to achieve, but that's exactly why couples should do it according to David Brudö, CEO and co-founder, from mental wellbeing and self-development platform, Remente.
'Welcoming a baby into the world will change your life forever. Therefore, it is so important to spend quality time with your partner in the months leading up to the birth, so that you can enter this new chapter of your life as a strong and united team', he said.
'Finding the space for one another in the day-to-day can be difficult, though, and it is easy to instead let the to-do list take up all your time, and conversation. And while you do need to baby-proof the apartment and go to your next doctor's appointment, you will also need to find the time to have fun and discuss other, equally important, topics, such as your fears and hopes.'
By going on a trip with your partner where it's just you and them away from all the worries, you can spend quality time together to have fun, relax, share new experiences and make memories that will help you feel close to each other ahead of the next chapter.
But how can you make the most your time together? David has some tips:
Truly listen to one another Give one another 20 minutes of uninterrupted space to share your thoughts. Focus on what your spouse is saying, take mental notes, and try to put yourself in your partner's shoes: how are they communicating, apart from what they're verbally saying (body language, tone of voice, etc.), and why do you think that they're saying?
Use helping tools Consider using a wheel of life to help you address all areas of your life. A wheel of life is essentially a wheel divided into eight categories, that are scaled from one to 10: romance, family, self-development, career and education, finances, health and wellbeing, hobbies, and friends.
First, talk through each category and rate how you both think you are doing in each one. Then, talk about why this is, where you'd like to be, and how you can get there: actions and what you need from each other. This tool will help you start an honest conversation that leaves no stone unturned so that, when you enter this new chapter in your life, you feel strong and know that you're on the same page.
Get excited Shared experiences can help you stay connected and help you grow as a couple, but when your family grows, finding time for this can be hard. As such, spend some time during your babymoon thinking about experiences you would like to have as a family, and just the two of you, in the years to come - like a bucket list, if you will.
You can also think about if there is something you can implement in your day-to-day to help carve out time for each other. For example, meeting up for lunch when you both are back at work, eating dinner together when the children are asleep, or sharing a glass of wine at the end of the day. Listen, re-align, and simply have fun!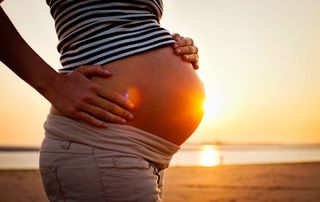 What is the best time to go on a baby moon?
While it's not advisable to travel too close to your due date, you might also not want to relax too far in advance – so when should you take your pre-baby break?
According to Dr. Amer-Wahlin, Obstetrics and Gynaecology Consultant at Bonzun's My Pregnancy tracking app, the best time for most women will be during their second trimester – so they can avoid the tiredness, nausea and exhaustion of the first trimester and the general discomfort during the third trimester, as you approach your due date.
'The second trimester is usually when pregnant women feel most comfortable, so this could be the perfect time for a babymoon. However, pregnancy is unique to each woman, so only travel when you feel most comfortable', he said.
The timing also depends on where you're planning to go, as most airlines won't let you fly after 37 week and some might require a doctor's note once you have reached 27 weeks, to confirm your due date and that you are free of any complications.
If you're still planning to fly somewhere, avoid long haul travel (no more than four hours away) as it can increase your risk of developing blood clots, so if you are at risk (being pregnant also technically increases the of deep vein thrombosis).
Dr. Amer-Wahlin also advises that pregnant women do their research before travelling to more exotic locations, as there could be health warnings in place.
He said: 'Most European cities are perfectly safe for pregnant women to travel to, and will make the perfect babymoon destination as the travel time is relatively short.
'However, should you wish to travel somewhere further afield, or more exotic, make sure that you research the country you are going to and read any health warnings properly. It is best to avoid any locations that require you to be vaccinated, or areas where you are likely to contract mosquito-borne diseases like malaria or zika.'
Babymoons in the UK: where should you go?
If a relaxing staycation is how you would like to spend your babymoon, you're in luck – the UK is filled with beautiful locations to enjoy a peaceful break before your bundle of joy arrives.
Cecilia Borjeson, in-house luxury accommodation expert from travel search platform, HolidayPirates, explains: 'The best thing about a babymoon staycation in the UK is the element of choice and flexibility, from a wide range of luxurious spas, cosy countryside cottages, and glorious lakeside lodges.
'To make your babymoon staycation even more memorable, I recommend informing the hotel ahead of your arrival that you are on your babymoon. Most hotels will offer packages with nice extras, and will make sure that you get a quiet, out-of-the-way room. If you cannot see it on the website, call the hotel in advance, let them know that you will be coming, and see what they offer. Who knows, you might even receive an upgrade!'
Babymoon ideas in the UK
Haven Hall, Isle of Wight
The Isle of Wight is a great location for a relaxing babymoon – from gorgeous beaches to beautiful hiking trails and adorable tea houses, there's always something to do rain or shine. Getting there is also easy thanks to Red Funnel ferries from Southampton – one hour on the ferry each way (passenger fares start £10.30). If you wish to make your trip extra relaxing, you can sit in the lounge for an extra £10 – made worthwhile by the free tea, coffee and pastries, plus the extremely comfortable sofas and priceless peace and quiet.
Haven Hall, a 5 star country house on the east side of the island, in Shanklin, is a little slice of heaven where just the view is enough to melt all your stress away. Privately owned by Arielle and David Barratt, a lovely couple who restored the house back in 2014, you'll be made to feel like you're staying with old friends. As well as the beautifully decorated rooms and the delicious breakfast with lots of locally sourced treats, the award-winning garden surrounding the property makes for the perfect place to enjoy a romantic walk, or just sit and watch the sea.
Bath House, Stratford-upon-Avon The Bath House, located deep in the woods, offers a unique and truly secluded getaway. The ceiling and walls of the main room and bedroom is festooned with shells and dripping icicles. The home has a living room downstairs and a full-floor bedroom on the second floor, boasting an open fire and high ceilings. The main attraction is the plunge pool in the basement, though, which is apparently a medical essential from the 18th century, when the house was built.
Finn Lough, Fermanagh
This top-rated glamping bubble offers a really unique take on a romantic getaway. Tucked away in the forest of Fermanagh in the Northern Irish Lakelands, the 180-degree transparent dome is perfect for stargazing. Snuggle up in bed in fluffy bathrobes and just enjoy. Spend the days walking the grounds and relax at the nearby spa.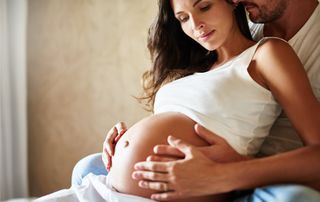 Checklist before you go on your babymoon
Before you head off, make sure you cover all bases so your break can be as relaxing as possible:
Find out about healthcare facilities at your chosen destination - If you are planning on a babymoon, it is a good idea to look into the healthcare facilities available at your chosen destination. You want your holiday to be as relaxing as possible, and won't want to worry about having to find a doctor should you feel unwell, or have any concerns about the baby.
Pack your record with you - It is also a good idea to ask your doctor or midwife for your maternity medical records, so that you have all the information you might need in case of an emergency.
Don't forget travel insurance - make sure that you have travel insurance that will cover pregnancy-related medical care, premature birth and the cost of your flight, should you need to come home earlier than planned.
Download a pregnancy app - Dr. Amer-Wahlin also recommends downloading a pregnancy app, like My Pregnancy, before you go on your babymoon. The app comes with a symptom checker, so should you have any concerns about your and your baby's wellbeing, you can check the app for information and reassurance.
Parenting advice, hot topics, best buys and family finance tips delivered straight to your inbox.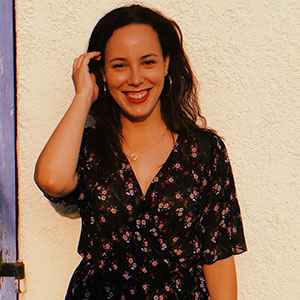 Mariana is a lifestyle writer who has written for Goodto.com and My Imperfect Life. She joined the Goodto.com team as an intern after completing her journalism MA at City University. After six months spent writing about food, celebrity news, and family trends, Mariana left to write for Healthy Food magazine - but returned in 2017, to join the Future team once again. In her spare time, you'll find Mariana in the kitchen cooking for her friends.