Big Brother star Rebecca Jane sparks debate over 'smacking' her child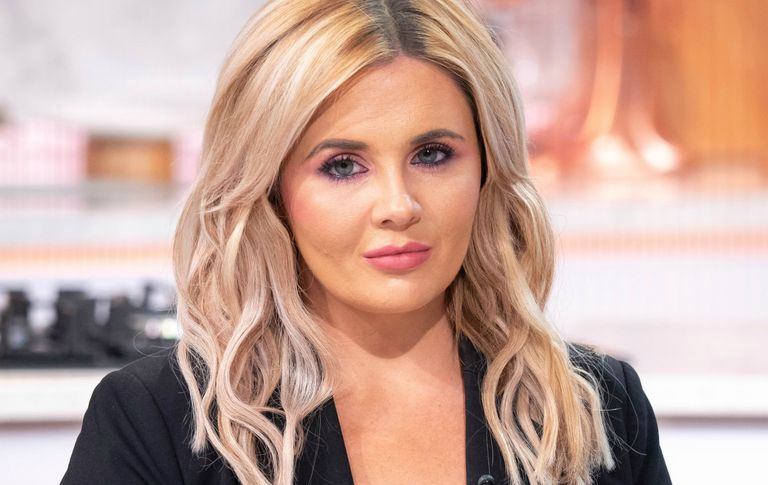 Do you agree with Rebecca's opinion?
It's a debate that has almost raged as long as parenthood itself. Should we be hitting our children?
The age-old argument made its way onto ITV's This Morning - as mum and former Big Brother contestant Rebecca Jane revealed she had used slapping to discipline her daughter.
Rebecca, who appeared on the reality show in 2017, spoke out during a debate following the announcement that Scotland is set to be the first part of the UK to ban smacking.
The 32-year-old was against the ruling, and said she refused to let other people 'tell her how to parent' - adding her daughter was doing 'fantastically well' as a direct result of her disciplining.
Rebecca openly shared that she had smacked 12-year-old daughter Paris in the past when her behaviour got 'out of control', but had also tried other discipline techniques such as 'time out' or the naughty step.
However, Rebecca acknowledged that the punishment was not her immediate go-to: 'It's been very extreme measures when she's been completely and utterly out of control, it's used as a distraction technique for them to address their behaviour.'
Adding that it wasn't just the act of smacking either, Rebecca then explained: 'It's not just that, it's about the threat of it and if they think that may happen to them then they will control their behaviour.'
Following the very debate, many viewers have shared their own thoughts on social media.
One user argued smacking children is a harmful way to normalise violence.
The viewer writes: 'Surely threatening to smack a child as a way to "condition" their behaviour teaches kids to expect physical (& mental) violence as an acceptable part of a relationship in later life?'
However, another has shared that being smacked 'always taught me a lesson.'
We'd love to hear your thoughts - should you ever smack or threaten to smack your child? Comment on the GoodtoKnow Facebook page.
Words by Alice-Rose Perry
Trusted, informative, and empathetic – GoodTo is the ultimate online destination for mums. Established in 2007, our 15-year-strong archive of content includes more than 18,000 articles, 1,500 how-to videos, and 7,000 recipes.