'Get over yourself! Insta-Mums aren't real'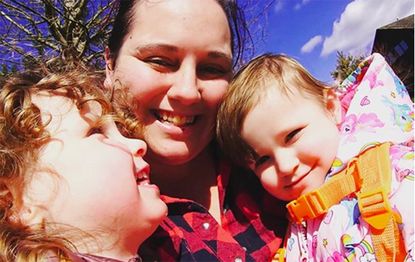 Fed-up of seeing those oh-so flawless mums and their pristine children on your Instagram-feed? Blogger Katie, who writes Mummy in a Tutu admits she's not perfect, but she refuses to let them make her feel inadequate.
You click onto Instagram, begin scrolling through and a picture catches your eye.
Obviously it's a good or interesting picture or you wouldn't have noticed it, but that doesn't mean you like it…
Pictured is a perfectly preened woman with immaculate hair. She's stood in front of a beautifully laid table with mounds 'Insta-worthy" in the most stunning kitchen you have ever seen, with two angelic-looking and pristine children either side of her smiling beautifully at the camera – and, quite frankly, you want to vomit.
There's a big, shall we call it, hoohaa in the parenting world at the moment thanks to the community being referred to as Insta-Mums. You know, the ones who share their absolutely perfect life and children all over their Instagram feed.
It would appear there is uproar because these mothers are making 'normal mums' feel bad. Inadequate. Like failures.
As a parent myself, and as someone who does share my life on Instagram, I have to agree that at times these pictures of women and families who have just got it so together do make me feel something… sadness.
https://www.instagram.com/p/BdFjAj8hJus
Sadness that I don't seem to have it as 'together 'as that. Then I slap myself and get it together because anyone who thinks that these photos are a reality needs their head examining. It probably took a thousand frames to get that posed shot, and just because they look happy doesn't mean that they are.
Of course, these photos aren't there to make people feel bad, even if that is the result. I imagine the posters' intentions are to actually inspire, encourage, or sell whatever is being featured in the shot. Whatever the intention, I think mass chat forums discussing, ridiculing and actually being a million times nastier about these women than the 'offending' post ever was is a little bit pathetic.
Instagram has this amazing feature… if you don't want to see something on your feed then click UNFOLLOW. Or if you want to follow someone and not see their posts (if you like playing that game) there is also the option to MUTE someone, so they will never even know you don't like their photos.
https://www.instagram.com/p/BZrPmhwBAu4
May I make another suggestion on a way to move forward from the heinous crimes that these Insta-mums are committing? If you don't like the perfect posed shots then don't go looking for them just to make yourself feel bad or angry, going looking for the imperfect that make you feel you are not alone instead. Some of the not so perfect Insta-Mums I like to follow are Whinge Whinge Wine, Island Living 365, Bridie by the Sea and Another 10 things.
I used to aspire to have the perfect Instagram feed – I craved Likes, Followers, Comments and wished I could make my Instagram feed look like the beautifully flowing, immaculate ones of my friends.
But, then I realised that the times I got the most Likes and Comments was when I was being real. I've shared details of my life – including single motherhood, parenting woes, fat girl struggles - and people have thanked me for being honest and telling the truth and now I wouldn't go back.
My Instagram is by no means perfect, but I like it and I'm guessing my followers don't mind it either.
So, a final message to the mums who feel angry at those terribly perfect Insta-mums… get it together. They aren't making you feel inadequate, you're doing that all on your own.
If you are not happy with your life or parenting, then it is only you that can change it. Yes, you might not have a hugely disposable income in order to create that 'perfect lifestyle' but money doesn't buy happiness.
https://www.instagram.com/p/BadWiFPBoAN
Does your child tell you they love you each night before they go to bed? If so, then you're already a much more 'perfect' parent than you even realise. Personally, my idea of perfect parenting involves muddy boots, laughter, sticky fingers and happy faces which of course I'm happy to splash on Instagram myself.
So actually, I'm proud to call myself an Insta-mum because I am sharing my own single motherhood, living with my parents, self-employed on a low-income parenting perfection.
So, stop complaining and join me, won't you?!
Parenting advice, hot topics, best buys and family finance tips delivered straight to your inbox.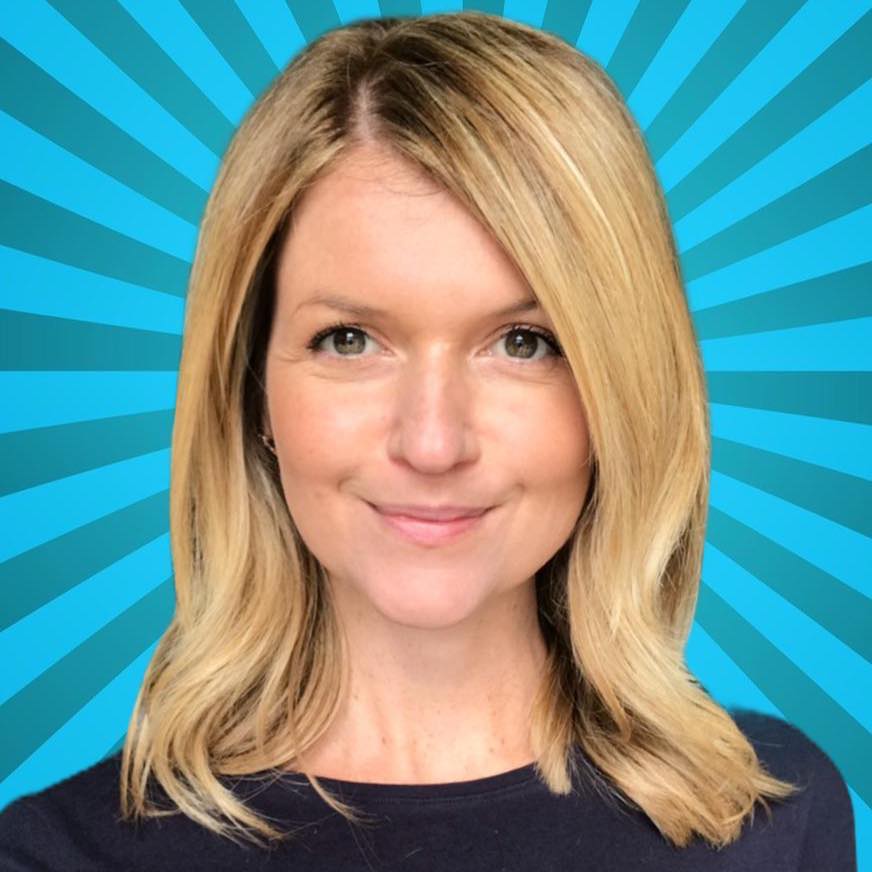 Anna Bailey has been the editor of Goodto since 2018. Before joining the team she was Features Editor at MSN UK, where she oversaw Family Health and Days Out. Previously, she was Digital Lifestyle Editor for the broadcaster UKTV, and Lifestyle Editor for ITV.com. Anna studied Multi-Media Journalism at Bournemouth University and went on to gain her NCTJ and NCE journalism qualifications. Anna is responsible for driving the direction and editorial strategy of Goodto. A mum and experienced baby product tester, she is passionate about providing safe, trustworthy, and relatable advice for families of all kinds.