We earn a commission for products purchased through some links in this article.
Can you imagine not seeing your partner's face for 21 years? Or never EVER having seen your child at all? Because for the father in this video, known only as Daniel, that was his reality, until a cornea transplant operation restored his sight – and changed his entire world.
The minute-long clip opens with Daniel on 13th May 2015. He's sat with his family and a doctor, with his hands clamped over his eyes, ready for the big reveal. 'I'm ready as I'll ever be,' he says, as his wife and daughter reassure him ('You're doing great, Dad!' she calls).
'I might finally be able to see!' he says excitedly. 'I might finally be able to see my wife and daughter.'
The doctor explains that he needs to be careful, as his eyes will be sensitive to the light, so moving slowly, he pulls his hand down from his face and looks around a room for the first time in over two decades.
'Can you see?' his wife asks anxiously, and there's a nervous pause, but then he replies with an enthusiastic 'YES!' and the whole room explodes into cheers.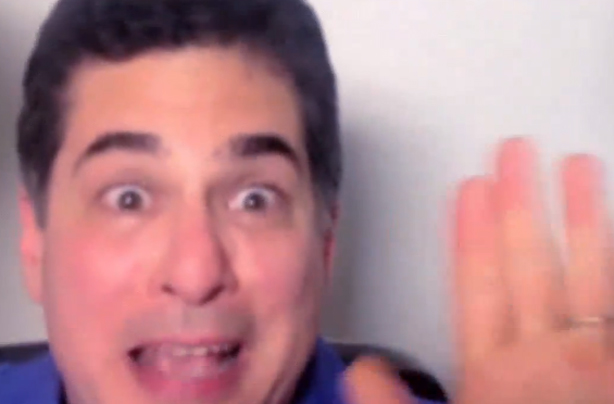 The family hug, and the emotion is clear for all to see.
'You are more beautiful that I ever could have imagined,' Daniel tells them, as everyone dissolves into tears.
WATCH: Daniel sees his wife and daughter for the first time
The emotional video, which has had 30,000 views from people around the world since it was posted, fades out, and we hear a quiet 'congratulations' from the doctor. We second that Daniel – massive congratulations to you and your family, on what must have been the most amazing day of your life.
There is currently a shortage of donated corneas in the UK, and there are still many more people waiting to benefit from sight-saving surgery. To find out more about registering to become an organ donor, visit www.nhs.uk.