'It can feel lonely but you're not alone' Mum reveals what she's learned from co-parenting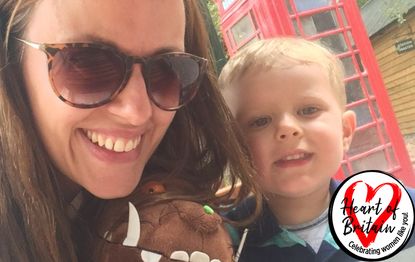 Goodto Newsletter
Parenting advice, hot topics, best buys and family finance tips delivered straight to your inbox.
Thank you for signing up to GoodTo. You will receive a verification email shortly.
There was a problem. Please refresh the page and try again.
Jude Peppis-Clay, blogger for the award-winning Kiki Blah-Blah, shares her views on co-parenting her two-year-old son, TJ.
'It was never my intention to be co-parenting. After spending months 'trying' to get pregnant following five years of marriage, it never even crossed my mind that I would end up as a single parent.
'But, that's exactly where we found ourselves. It turns out that throwing a baby into the mix of an already challenging relationship was not a recipe for success. So last year, my son's dad and I bought separate homes and we set out the best possible intentions to both be present parents for our little man, TJ.
'I will admit it now – I know I am lucky. TJ's dad plays a full and active role in all aspects of shared parenting. It wasn't a fathering faux pas that led to the demise of our relationship - just ridiculous incompatibility between the two of us, which could no longer be ignored.
'As the sale of our home went through and the day of reckoning approached, I was petrified of being alone, of looking after TJ on my own and of what a co-parenting life would mean for all of us now.
'It turns out that it's not all that bad really. In fact, I've found out that there are distinct advantages. So, here's my pros and cons of co-parenting from what I have learnt in my first 12 months.'
Pros.
Just the two of us. Most of us will agree that boys (and girls) adore their mamas. But, it doesn't get much more intense than the solid time TJ and I spend together, and we have formed a uniquely close bond. We do our fair share of play dates and toddler groups. But, a lot of the time, there is no one to distract us from each other. It's pure and utter bliss.
I do it my way. On the big stuff, like potty training, TJ's dad and I have a coordinated approach. But, it's up to me whether I say yes to an ice cream or if TJ goes to bed after one more episode of Peppa Pig.
Freedom. When TJ is with his dad, I can indulge in my own interests. I do stuff like actually use a gym membership and sing in a choir. This is great for both my physical and mental wellbeing. It is also a welcome break from those relentless 12-hour days of mum life when a solo trip to the bathroom feels like a spa break.
Home is where the heart is. Our former life was near TJ's dad's hometown in Surrey. While that's a gorgeous part of the world, it wasn't for me. I pined for my family, friends and the Hampshire fields, which I was used to. Now, I am bringing TJ up in my old neighbourhood, right down to the school I went to and the park I played in.
Cons.
Sunday night sadness. 5.45pm is pick-up time when TJ and I have spent the weekend together. This is so that TJ can spend a couple of days with his dad, I go to work and TJ attends the nursery he has gone to since he was 10 months old. I cry almost every time TJ leaves and I don't think this will ever stop.
Cooking up a storm. TJ's dad was head chef in our former home. But, I have had to extend my repertoire beyond pasta and pesto to a range of healthy meals for TJ and I. Yes, it's a good skill for me to acquire but there's no denying that it's boring batch cooking toddler-friendly stuff.
Missing you. TJ is my best friend, my sidekick and he is truly great company (when he isn't tantruming). So, I obviously miss him terribly when we're not together. TJ is also growing up faster than the speed of sound. When I haven't seen him for a few days, he comes back with more life skills or new words under his belt. Whilst I am so proud of how he's developing, I would be utterly crushed to not witness something pivotal.
A change won't do you good all of the time. Co-parenting life has put me back to Square One for a lot of things in life. I swapped a house with a garden for a flat. I left a life partner to try online dating. TJ may not have a brother or a sister, which I know he would love. Yes, I put an unhappy life behind us all on the promise of something better. But, that doesn't happen overnight. Life is full of uncertainties now and only time can alter that.
'I repeat, I am lucky. TJ's dad and I are a team and we will always do this together. Loads of parents really face this alone – their pros and cons would be very different. There's never a good enough reason to stay in an unhappy marriage, whether children are involved or not.
'It's not going to be beneficial for that little person to live in a house of animosity, arguments and bitter resentment. Whilst co-parenting is far from easy, it's probably the best option on the table – it definitely was for me.
'One in four of us are single parents. So, whilst it can feel lonely at times, we're not alone. Single mums and dads should not be ashamed of making the right and bravest choice for the long-term benefit of everyone involved.'
Parenting advice, hot topics, best buys and family finance tips delivered straight to your inbox.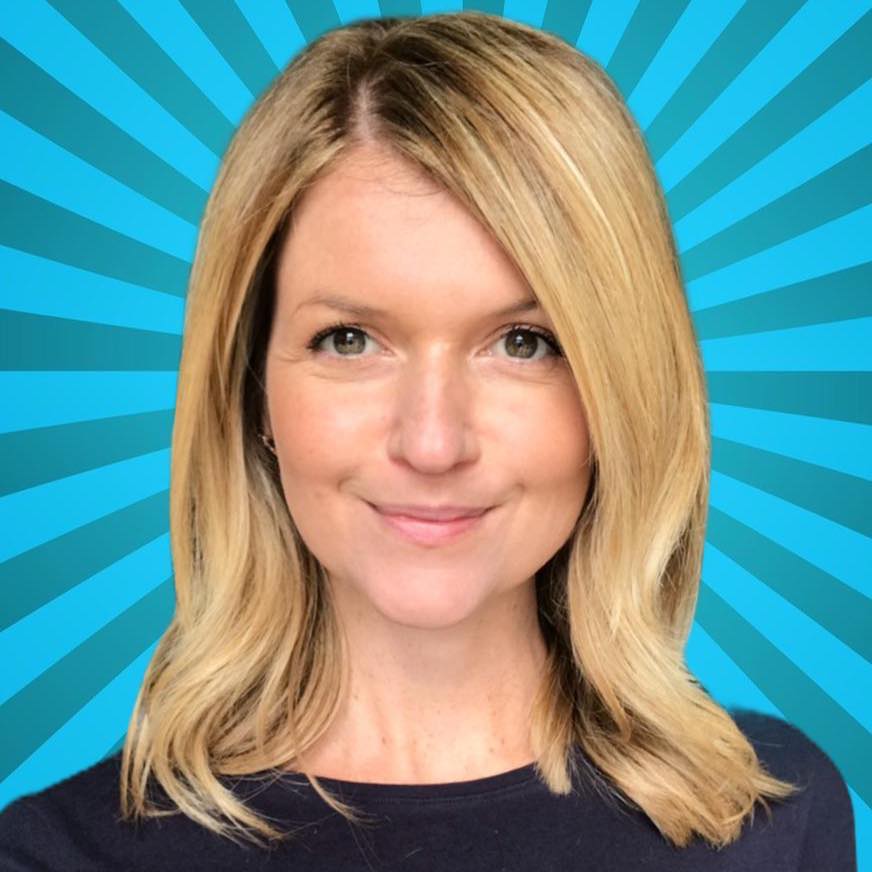 Anna Bailey is the editor of GoodTo. She joined the team in June 2018 but has been a lifestyle writer and online editor for more than 14 years. Anna graduated from Bournemouth University in 2004 with a degree in Multimedia Journalism and went on to gain her NCTJ and NCE journalism qualifications. She began her career in local journalism, working as a reporter for the Basingstoke Gazette in Hampshire. As Lifestyle Editor for ITV.com she managed the websites for the broadcaster's best-loved shows including This Morning, Loose Women, Coronation Street, Emmerdale, Coleen's Real Women, and Britain's Best Dish. Before joining Goodto.com she was also a Features Editor at MSN UK and Digital Lifestyle Editor for the broadcaster UKTV. She's also contributed to The Mirror, The Sun, LoveFood, LoveExploring, and TBSeen.