We earn a commission for products purchased through some links in this article.
These days, it seems like kids are growing up all too fast. In the advent of Playstations, Netflix and mobile phone games, it can feel difficult to keep their off-screen imagination alive – but not in the Tuma household.
Refe and Susan, two genius parents from Kansas City in America, started a very special tradition to keep their kids Adeia, Alethea, Leif and Amarie from losing that magical stage of childhood where anything is possible. In this case, the thing that is made possible is that dinosaurs can come to life during the month of November, and get up to all sorts of hijinks while they sleep!
Here's how Refe and Susan hatched their amazing plan: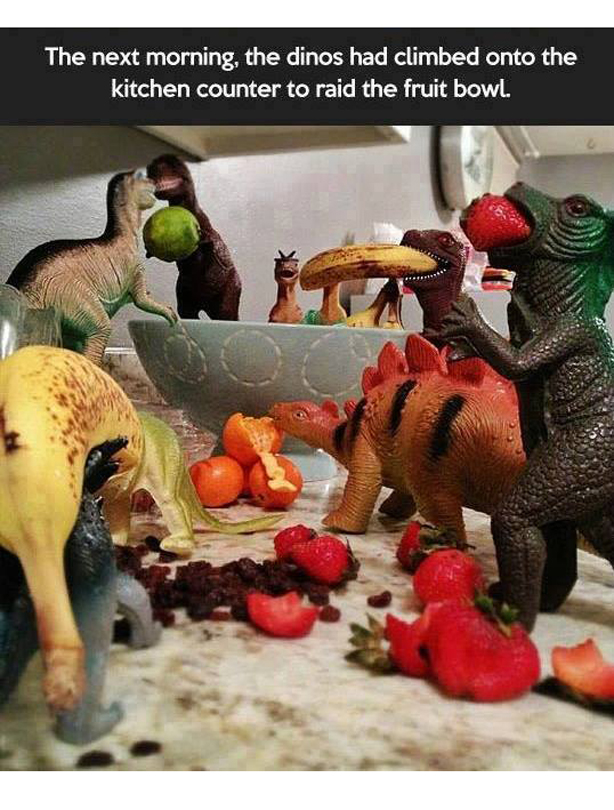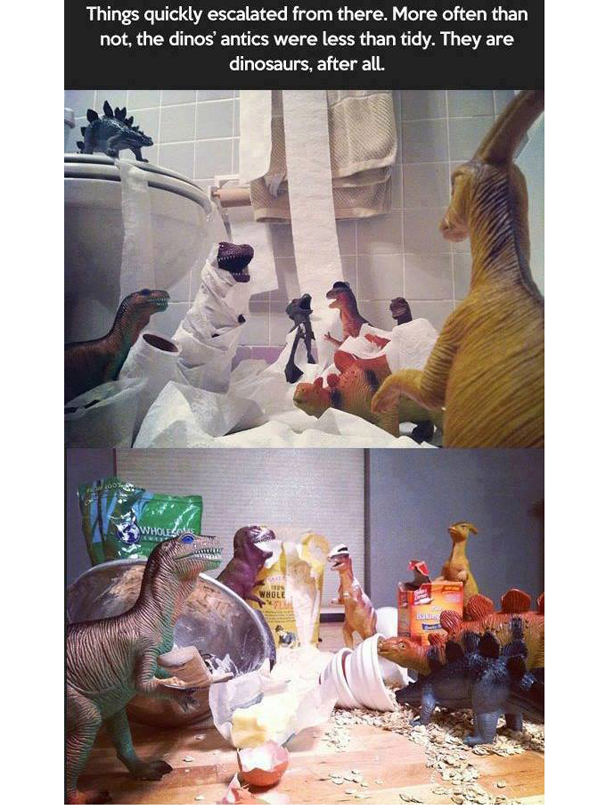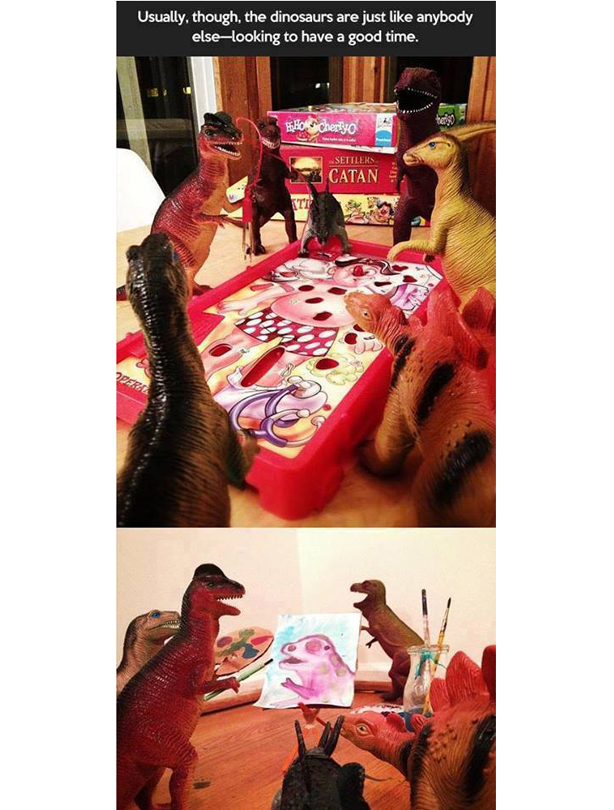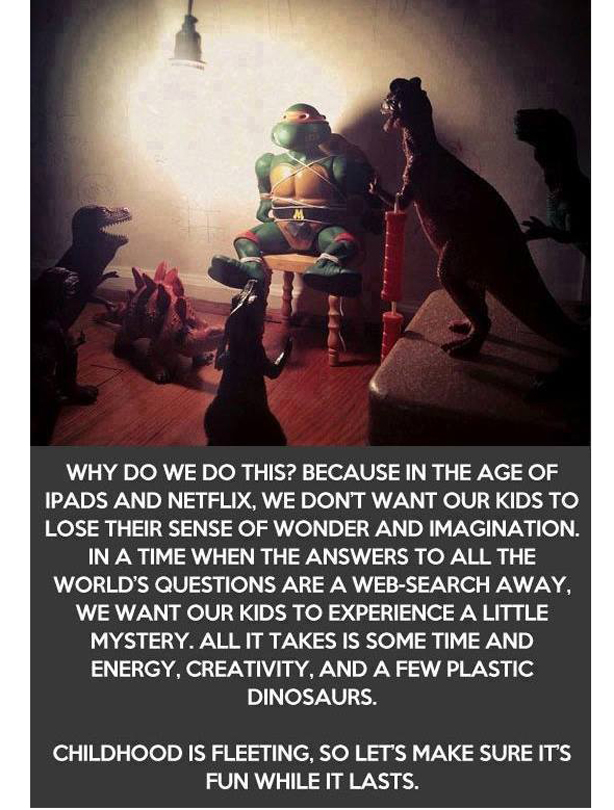 All images: Dinovember
They first came up with the idea in 2012, but the tradition has since become so popular that parents around the world are creating their own versions of 'Dinovember', and sharing their snaps on the family Facebook page, which has more than 274 thousand fans. Refe has even published a book of the plastic dinosaurs' adventures, called 'What the Dinosaurs Did Last Night' (available from Amazon, for those who are as obsessed with the dinos as us!)
He told Mail Online: 'It started when our son who was one at the time wasn't sleeping through the night.'
'We were all tired through the day after being up all night and we found ourselves putting the kids in from of the TV and not engaging in the way we wanted to be with them.'
'One night Susan my wife put the dinosaurs in the bathroom sink to make it look like they were brushing their teeth.'
'The next morning Adeia came running in and told us all about it and really believed it, it just carried on from there.'
We think it's wonderful that in a world where kids are bombarded with ready-made fun and games from all angles, an idea as simple as this can spark such imaginative ideas around the globe, with just a couple of cheap toys and the space in your own home.
And if you can't wait til November to join on the bandwagon? We think that Dinovember could be turned into a year-round activity – now, where did we put those T-Rexs and pterodactyls?
Have you and your family already joined in the Dinovember fun? Leave us a comment or share your snaps below!