We earn a commission for products purchased through some links in this article.
Enrique Iglesias and his girlfriend, tennis pro Anna Kournikova, have reportedly welcomed twins after keeping Anna's pregnancy a secret for nine months.
According to TMZ, the hit singer, who is famous for songs such as Hero, and his partner Anna became parents for the first time this month. Anna, 36, reportedly gave birth to twins on Saturday and the proud parents are said to have chosen to name their new arrivals Nicholas and Lucy.
Anna and Enrique have been dating since 2001, but despite their 16 year relationship and their individual stardom, they have stayed out of the spotlight as a couple and are rarely photographed together.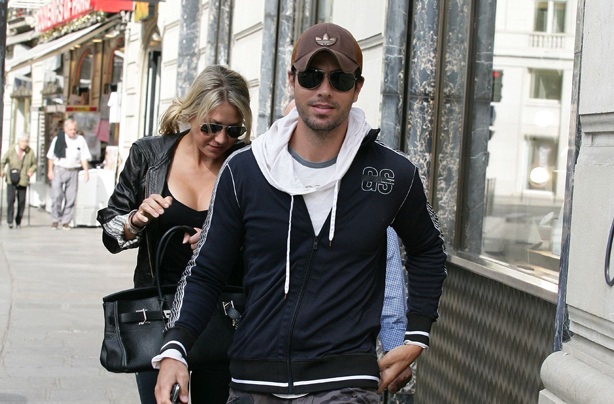 So, it comes as no surprise that the famously private couple would want to keep their big baby news a secret from the world.
While reports that he has become a dad for the first time to adorable baby twins remain unconfirmed by the couple, there is no doubt that Enrique Iglesias will make a loving and doting father.
Just last month a video on the singer's Instagram account showed him interacting with kids backstage at one of his concerts staged to help support hurricane relief efforts with Save The Children.
'This is how much love I got from Houston and how much I love Houston!' the star, who is now 42, captioned the video.
'Thank you @SaveTheChildren for helping put together an amazing night with these incredible kids and for everything you're doing in Houston.'
Meanwhile Enrique's girlfriend is already a proud dog parent to two pups who she calls 'my boys'.
The tennis star floods of her Instagram feed with photos of her two beloved pooches – but we wonder if there will be any photos of her two new arrivals on there any time soon? We certainly hope so!