Britax Römer issues urgent recall notice for some of their car seats
Parents who purchased a car seat from November last year to last month have been urged to check its safety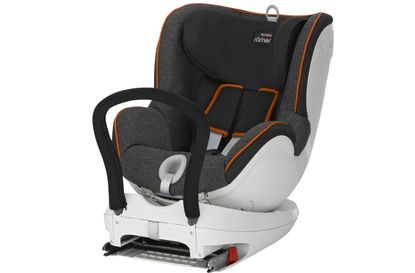 GoodTo newsletter
Sign up to the GoodTo Newsletter. You can unsubscribe at any time. For more information about how to do this, and how we hold your data, please see our privacy policy
Thank you for signing up to . You will receive a verification email shortly.
There was a problem. Please refresh the page and try again.
Every parent wanted to be assured they've selected the best car seat for their child. (opens in new tab)
So, many will be horrified to learn car seat manufacturer Britax Römer has urged parents who purchased a car seat from them between November last year and this month to check the product is safe.
The request was announced after the company discovered a potential safety issue in one of its most popular car seat models.
Britax Römer have issued a voluntary recall of the classic DUALFIX children's car seat after a potential safety hazard was discovered in one of the seat's components.
This component was used in DUALFIX car seats sold between 3 November last year and 22 March. Parents who purchased one of these car seats should stop using it and report it to the manufacturers.
You will be given a replacement car seat that does not have the faulty component.
How to check if your car seat has been affected
To check whether your seat needs to be exchanged you need to find the product serial number.
This is located on the front of the car seat, underneath the cover. Britax Römer explain how to remove the cover in the picture below.
Britax Römer
The serial number is written on the shell of the car seat. It will start with 'M101A' and is followed by 14 digits.
You can type your serial number on Britax Römer's dedicated page (opens in new tab) to check whether you need a replacement.
The DUALFIX car seat is a very popular model for Britax Römer
Britax Römer issued the recall on their website but they do not specify the exact component that has caused concern. They wrote: 'Britax Römer issued a voluntary recall of certain classic DUALFIX child car seats due to a potential safety issue with a component in these seats.
'Britax Römer identified the cause of this potential issue and can confirm that DUALFIX car seats outside the batch involved are not affected. The specific component is not used in any other Britax Römer products, including all other versions of the DUALFIX.'
It is not clear how many seats were affected by the fault but if you are concerned it is best to check.