School's Christmas jumper ban for selected pupils causes outrage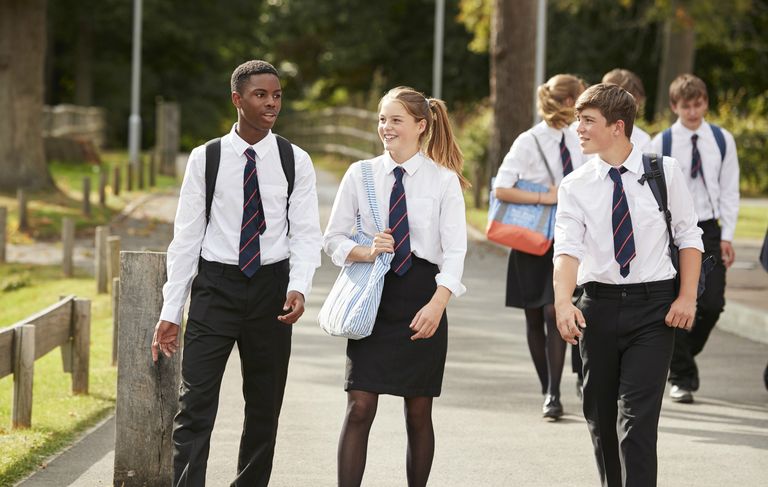 Secondary school excluded children from wearing festive jumpers if they failed to get 'the right number of Cs'.
Teachers from The Bicester School in Oxfordshire have been branded 'miserable scrooges' by parents after banning pupils from wearing Christmas jumpers for kids (opens in new tab) and taking part in Save The Children's Christmas Jumper Day because they had not gained the right grades.
The school posted a warning on its website that pupils who failed to hit necessary behavioral targets would be excluded from taking part in the charity non-uniform day, which took place on Friday last week.
The mixed secondary school, which has almost 1,000 pupils, was one of many schools across the country to take part in the event.
Despite uproar from parents that the policy was 'humiliating and unfair', The Bichester School refused to reconsider its controversial policy, stating that to go back on its decision would be 'a disservice to those who have worked so hard'.
This disciplinary policy used in the school gives pupils C grades based on their behavior, and those who did not hit the mark were told they would not be allowed to take part.
Students who 'made the grade' were able to wear a Christmas jumper of their choice and donate £1 to charity, while excluded children were had to stick to wearing school uniform.
Tony Rushworth, the school's headmaster, claimed the reward for wearing a Christmas jumper was a 'privilege' for the children who had achieved the better grades.
He said: 'At The Bichester School we are always looking for fresh ways to motivate our students towards excellent achievement, work ethic and outstanding behaviour.'
'As an incentive to students, we are running a non-uniform day on Friday as a reward for exemplary effort and behaviour'.
He added that 'almost all' of the students would be 'in non-uniform on Friday.'
One mother expressed her outrage at the policy by stating: 'This is dreadful - it marks out the children who are struggling in a very blatant way.'
Another dad said: 'The teachers are like miserable Scrooges.'
And one parent made this point: 'This is about raising money for charity, not punishing children. I hope you are paying for every child you're segregating so the charity does not lose out.'
Niamh McCollum is a freelance lifestyle writer who has written for Future titles GoodTo and Marie Claire UK, plus the Irish Independent. The Dublin-based journalist specialises in stories
affecting families - from health updates, to the freshest parenting debates and celebrity announcements.