Dapper Laughs and his fiancée Shelley Rae welcome their second child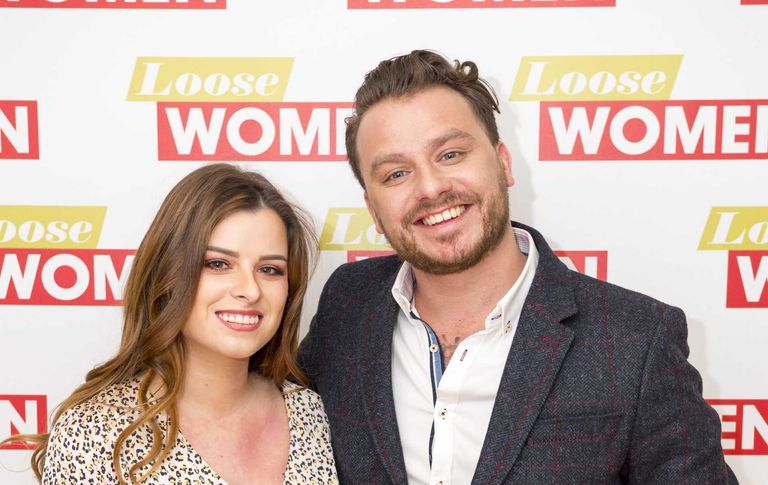 Dapper Laughs' fiancée Shelley Rae has given birth to their second child, despite being previously told she was infertile.
Comedian Dapper Laughs has revealed his partner Shelly Rae has given birth to their second child, a beautiful baby girl.
Sharing the happy news on Monday, the former CBB star, whose real name is Daniel O-Reilly, posted an adorable snap of the newborn resting on her mother's chest.
He captioned the photo with the words, 'Welcome to the world Roux Harper Benita O'Reilly. Born at 9.43am 23/12/18 weighing 7lbs 2oz. We are completely in love'.
https://www.instagram.com/p/BrxXY1JHWVy
Soon after leaving the hospital with their bundle of joy, Daniel posted a video on Instagram, joking to his followers that be would be hiring out his services as a birthing partner because he's so good at offering emotional support.
Shelley hilariously hit back, revealing he was actually an 'emotional wreck'.
The couple have been engaged since January, when Daniel unexpectedly proposed to Shelley live on television during his CBB eviction interview with host Emma Willis.
During the heart-warming moment, which left Shelley (and viewers) in tears, he told her: 'Do you know what, when I was in the house, every day I regretted I didn't ask you... so will you marry me?'
The pair are also parents to another daughter, Neve, who is two years old – but had previously been told that Shelley would be unable to conceive (opens in new tab).
Talking to The Sun newspaper about his fiancée in July, Daniel revealed: 'She's pregnant again.
'She was told she couldn't have babies the first time around. The second time, this time, she was just about to go in a do tests and we were just trying.'
https://www.instagram.com/p/BlOTJHDgjPE
At the time, Daniel also revealed the couple would be putting their wedding plans on hold until Shelley had given birth and the couple had finished renovating their new home.
'We've got a new house so we're finishing that off and we've going to wait until this baby comes and then we're going to plan the wedding,' he explained.
It sounds like they have a very busy and happy 2019 to look forward to!
Anna Bailey is the editor of GoodTo. She joined the team in June 2018 but has been a lifestyle writer and online editor for more than 14 years. Career highlights include Lifestyle Editor at ITV.com, Features Editor at MSN UK and Digital Lifestyle Editor for UKTV. Anna has always loved attending weddings and big family occasions. She combined this interest with her passion for interviewing people about the subjects that matter to them most to become a wedding and baby naming celebrant, fully accredited by Humanists UK.