When does the minimum wage go up in 2022 and who will benefit from the rise?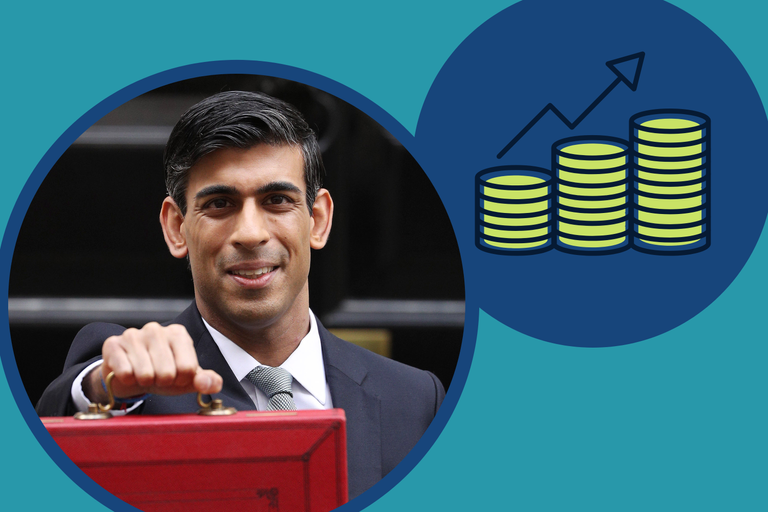 A new minimum wage for 2022 has come into effect, promising a financial boost to workers who continue to be paid by the hour.
In a time of rising gas prices (opens in new tab), energy bills going up (opens in new tab) and measures being taken to save money on fuel costs (opens in new tab) - every penny really counts. Thankfully a recent change to the minimum wage in 2022 will hopefully go some way to alleviate the current pressures of the cost of living increase.
Speaking at the annual Conservative Party Conference in March, Prime Minister Boris Johnson said his goal was to move "towards a high wage, high skill, high productivity economy that people of this country need and deserve", with the hike in minimum wage being a key part of that.
When is minimum wage going up?
Minimum Wage went up on April 1, 2022 for those aged 23 years and older. Chancellor Rishi Sunak first announced the increase on October 27, 2021 as part of his Autumn Budget. The new wage marks the third highest annual increase since the financial crash of 2008.
Ministers view the increase in minimum wage as the way to tackle, what Boris Johnson has called, the "low-wage, low-cost approach" to the economy.
"That's the direction in which the country is going now. Towards a high-wage, high-skilled, high-productivity and, yes, thereby a low-tax economy," he said. "That is what the people of this country need and deserve. Yes, it will take time, and sometimes it will be difficult. But that is the change that people voted for in 2016."
However, Labour's shadow chief secretary to the Treasury, Bridget Phillipson, said that the rise in minimum wage was an "underwhelming offer". She described how it would mostly be used up by the additional rises in taxes that the Chancellor announced during the review, universal credit cuts and higher energy bills.
The cut to the £20 per week universal credit uplift, brought in during the pandemic last year, happened on the same day that the increase was announced. It was the biggest overnight social security cut ever. As a result, 5.5 million people in the UK are experiencing a £1,040 payment gap per year.
It also came at the same time as the end of furlough. Which the government began to help those who could not work during lockdown.
Despite this, there is good news on the horizon with Universal Credit going up (opens in new tab) in 2022. This is one benefit that is provided by the government to help low-income households.
How much is the new minimum wage for 2022?
The minimum wage is now £9.50 an hour for those over 23-years-old. This is an increase of 59p or 6.6 per cent, with the previous wage £8.91 an hour. Chancellor Rishi said the rise "ensures we're making work pay and keeps us on track to meet our target to end low pay by the end of this Parliament."
The increase to minimum wage means that the two million people on this hourly pay will get an increase of £1,000 for a 35-hour week. It also puts the national minimum wage on target to hit £10 per hour by the next general election in three years time.
But while it's being referred to as the "minimum wage", the National Living Wage is what's actually being discussed here. The official National Minimum Wage is only applicable to those under 23-years-old but above school leaving age. Following changes in April this year, anyone over 23-years-old is now on the National Living Wage. This difference came into place in 2016 initially, but only those 25-years-old or over were eligible for the new band.
The National Minimum Wage has also gone up, however:
21 to 22-years-olds now receive £9.18 an hour (was £8.36)
18 to 20-year-olds now receive £6.83 an hour (was £6.56)
Under-18s now receive £4.81 an hour (was £4.62)
The Apprentice Rate has changed from £4.30 to £4.81 per hour
The apprentice minimum wage is for people under 19-years-old. Or, for people over 19-years-old but in their first year of the apprenticeship. If an apprentice is over 19-years-old and they have finished the first year of the programme, they receive minimum wage for their age group.
Every year the Low Pay Commission (LPC) (opens in new tab), an independent expert advisory board, makes recommendations to the government. In their April 2021 report, the LPC predicted the recommendation of £9.42 per hour - up to a maximum of £9.45. On October 25, they put their recommendations to Mr Sunak. Sources later revealed to The Sun that the increase would work out to £9.50 per hour for those on the National Living Wage.
Who will benefit from the rise in minimum wage?
According to The Times newspaper, lowest earners on the National Living Wage (over the age of 23) will benefit from the recent rise in minimum wage.
The increase from £8.91 to £9.50 took place in April. This marks the start of a new tax year - when rates usually change. The yearly change also tends to affect those in lower brackets, too. For example in 2020, the rate of pay for those aged 18-20-years-old increased from £5.90 to £6.15. While those under 18-years-old saw a rise of 20p as rates went up from £4.35 to £4.55 last year.
However, any future increases would be to the government-set National Living Wage and the National Minimum Wage.
There is also the real Living Wage (opens in new tab), which is another grade the Living Wage Foundation sets. Organisations opt into this voluntarily, paying London-based workers £10.85 per hour and £9.50 to those living outside of the capital.
Video of the Week:
Grace Walsh is a Features Writer for Goodto.com, covering breaking news health stories during the Covid-19 pandemic as well as lifestyle and entertainment topics. She has worked in media since graduating from the University of Warwick in 2019 with a degree in Classical Civilisation and a year spent abroad in Italy. It was here that Grace caught the bug for journalism, after becoming involved in the university's student newspaper and radio station.