Sainsbury's Christmas advert with 'plug boy' receives complaints over concern for children's 'health and safety'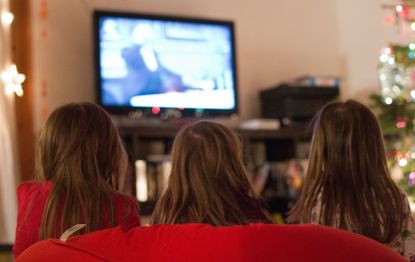 (Image credit: Getty)
GoodTo newsletter
Sign up to the GoodTo Newsletter. You can unsubscribe at any time. For more information about how to do this, and how we hold your data, please see our privacy policy
Thank you for signing up to . You will receive a verification email shortly.
There was a problem. Please refresh the page and try again.
Sainsbury's Christmas advert has received dozens of complaints over concerns that its 'plug boy' is unsafe for children.
While 'plug boy' is hardly intended as the star of the Christmas (opens in new tab) bonanza, he has become renowned throughout the country with santas (opens in new tab) and scrooges (opens in new tab) alike expressing their love for the little boy dressed up in a plug outfit.
Some have even gone as far as to turn him into memes and gifs.
But now dozens have gone on to complain that the recent Christmas icon may be more harmful than entertaining.
The Advertising Standards Authority (ASA) has revealed that they received 35 complaints about 'plug boy', over fears that he will encourage children to play with plug sockets.
'The general consensus of the complaints is around health and safety, fears of children seeing fit to play with plug sockets,' a spokesperson told the Evening Standard.
'We are assessing these complaints and weighing up whether there appears to be a problem. If not, we will close the case and inform the complainants.'
Sainsbury's Christmas advert isn't the only one to cause controversy this year. See what happened when this supermarket Christmas advert got banned... (opens in new tab)
However, fans of the little leaping plug have taken to Twitter to defend him, up in arms about the numerous complaints.
'People are ridiculous,' wrote one Twitter user. '#PlugBoy is awesome and kids need to be brought up to distinguish between what's fiction and reality.'
Another one wrote: 'Let's be honest, if your kids runs face first into a plug socket after watching the #SainsburysXmasAd then that's on YOU for raising a moron!'
'People complaining about the Sainsbury's plugboy, what next? You going to complain about the kid dressed as a turkey in case they jump in the oven and cook themselves for 2 hours??!!', wrote another.
Another Twitter user highlighted the more practical aspects of the issue, writing: 'Sockets manufactured to BS1363 are perfectly safe and impossible for a child to stick their fingers into due to the inbuilt shutter mechanism'.
'The Big Night' advert, directed by The Greatest Showman director, Michael Gracey, gave a cast of 60 children aged 6-11 their big break by telling their endearing Christmas story.