Teacher's open letter to parents reveals the adorable ways kids really see Christmas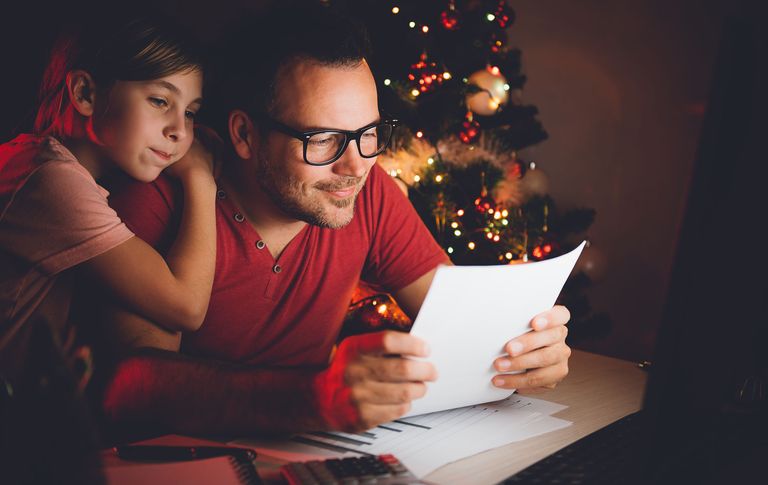 (Image credit: Getty Images/iStockphoto)
We all try our best to ensure our kids enjoy their Christmas.
We visit 10 different stores to try and get our hands on all the best Christmas toys (opens in new tab) in time, spend hours perfecting a Christmas dinner (opens in new tab) that they can enjoy with the family and take time out to do all the fun festive activities like visiting Santa's grotto (opens in new tab).
But in putting ourselves under all this pressure to give our little ones the perfect Christmas, we can sometimes let the signs of stress show. Or, we become so overwhelmed with all the running around, we don't spent enough time simply playing or relaxing with them.
With this in mind, a teacher has written a letter to parents to reveal what the kids really want for Christmas. Written by an anonymous teacher, the letter was shared on Instagram by fashion blogger and mum-of-two Orla Rall.
'Dear parents at Christmas,' wrote the teacher.
'I know at this time of year there is pressure to create a perfect magical Christmas. I know that you want to give them the magic of Santa and ensure he brings the best gifts and sometimes that means a bit of stress for you, but I'm writing to tell you a secret.
'I'm writing to tell you that every January when your child comes back to school they tell me all about the Christmas holidays. They tell me about the days when everyone stayed indoors and watched TV.
'They tell me about the walk in the freezing cold to get a McDonald's. They tell me about staying at Grandma's and then being excited when you came back from work. They tell me about how you let them snuggle in your bed.
'They tell me how you played cards and took them swimming one day and forgot their towel. They tell me about a visit to a friend's on New year's Eve and how they stayed up to midnight. They tell me how they loved staying in their PJ's some days and a trip out another day.
'They mention their gifts, but for them Christmas is you and your love and time and routines and feeling safe. You are their favourite thing!'
What a lovely reminder that while we all worry about the stresses and expense of Christmas, spending time together is the most important thing. And that's free!
Happy holidays.
Aleesha Badkar is a lifestyle writer who specialises in health, beauty - and the royals. After completing her MA in Magazine Journalism at the City, the University of London in 2017, she interned at Women's Health, Stylist, and Harper's Bazaar, creating features and news pieces on health, beauty, and fitness, wellbeing, and food. She loves to practice what she preaches in her everyday life with copious amounts of herbal tea, Pilates, and hyaluronic acid.