What is the Sue Gray report and where can I read it online?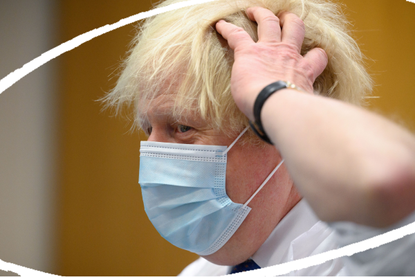 The Sue Gray report has been conducted to investigate allegations of several social gatherings at 10 Downing Street over numerous lockdowns.
'Partygate' has rarely been out of the news since it was first reported by media outlets last year that Boris Johnson allegedly attended - or at least had knowledge of - gatherings taking place at 10 Downing Street during all three of the UK's lockdowns. Overall, ministers and government staff were accused of breaking restrictions on 16 different occasions. This was when the public was warned that breaching the rules could result in the country going back into lockdown again.
The Metropolitan Police's official inquiry into the incidents concluded in late May. With fines issued to those found flouting the rules at the time. The Sue Gray report followed, alongside several ministers announcing their resignation.
What is the Sue Gray report?
The Sue Grey report investigates 16 alleged social gatherings inside Downing Street, Whitehall and other departmental buildings that took place between May 2020 and April 2021. These events are being looked into as the UK was in lockdown and adhering to covid restrictions at the time.
The most notable of the incidents include the 'Bring Your Own Booze' gathering at Number 10 in May 2020, plus Christmas events that took place during December 2020. Another incident that the public want answers for are two parties held on April 16 2021, which No 10 apologised to the Queen for as it was the day before Prince Philip's funeral.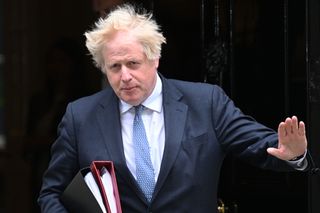 "The primary purpose will be to establish swiftly a general understanding of the nature of these gatherings, including attendance, the setting and the purpose, with reference to adherence to the guidance in place at the time," the document detailing the inquiry says. Essentially, this means that the Sue Gray report will look at whether who, if anyone, broke the lockdown rules.
"Where there are credible allegations relating to other gatherings, these may be investigated," it says. "If required, the investigations will establish whether individual disciplinary action is warranted."
Events investigated in the Sue Gray report:
15 May 2020: 10 Downing Street gathering - The report will look at "a photograph showing a number of groups in the garden of No 10 Downing Street."
20 May 2020: 'Bring Your Own Booze' party at No.10 - Boris Johnson has said he spent 25 minutes at the "work event" thanking staff for their work during the pandemic. News of the gathering was made public when the press published a leaked email from Martin Reynolds, the PM's principal private secretary. It invited No 10 staff to "bring your own booze" to the garden party.
18 June 2020: A leaving do at the Cabinet Office - Sue Gray's initial mentioned this gathering at the 70 Whitehall building. It was held to bid goodbye to a "No 10 private secretary".
19 June 2020: Boris Johnson's 56th birthday - Allegedly put on by his wife Carrie Symonds. Staff gathered in the "cabinet room in No 10 Downing Street" to celebrate the Prime Minister's birthday. The Police have since confirmed that Boris Johnson was fined for this particular social gathering during their own investigation.
13 November 2020: Leaving drinks for senior aide - Ms Gray's reports states that this was "a gathering in No 10 Downing Street on the departure of a special adviser". A recently released photo shows Mr Johnson raising his glass at the alleged event arranged for Lee Cain, the Prime Minister's former Director of Communications.
13 November 2020: A gathering at the Prime Minister's Downing Street flat - Mrs Johnson again reportedly held a party at their lodgings in Downing Street on this date. Ex-government aide Dominic Cummings - who left his role on this date - said he heard music coming from the apartment and has that there were photos from the event in question.
27 November 2020: Leaving party for another special advisor - "A gathering in No 10 Downing Street on the departure of a special adviser," outlines the report.
10 December 2020: Department of Education's 'Christmas party' - According to the Sue Gray report, a social gathering took place with staff at the Department of Education "ahead of the Christmas break".
15 December 2020: No 10's virtual Christmas quiz - This relates to an incident that reportedly took place over the festive period. In February 2022, a photograph was published showing the Prime Minister near an open bottle of champagne or sparkling wine at the event in question.
17 December 2020: Cabinet Office's 'Christmas party' - This event was what led the previous Cabinet Secretary Simon Case to excuse himself from leading the inquiry into Whitehall parties. Sue Gray was then appointed to take over. It's been reported that the alleged party was organised by Mr Case's private secretary for his office team.
17 December 2020: More leaving drinks at Cabinet Office - Kate Josephs, then the director-general of the Government's Covid Taskforce has said she was "truly sorry" for the social gathering which saw colleagues toast to her departure.
17 December 2020: Leaving do for No 10 official - The Mirror reported that the alleged event was arranged for the departure of Captain Steve Higham, one of the Prime Minister's private secretaries. The paper understands Mr Johnson was "there for a few minutes to thank him for his service" whilst a "small number of No10 staff briefly said goodbye".
18 December 2020: Downing Street Christmas party - The infamous "cheese and wine" social gathering. Boris Johnson's spokewoman Allegra Stratton resigned on 8 December 2021, after ITV shared a video from the event showing her joking with others about "a fictional party" in a mock press conference.
https://www.youtube.com/watch?v=4Ofkm48nv_k
14 January 2021: Leaving drinks at No 10 - "A gathering in No 10 Downing Street on the departure of two No 10 private secretaries", reads the Sue Gray report.
16 April 2021: Leaving do for top aide - The night before Prince Philip's funeral where the Queen sat alone in compliance with Covid rules. Reports claim one party was arranged for former communications director James Slack.
16 April 2021: Second leaving party at No 10 - "A gathering in No 10 Downing Street on the departure of another No 10 official," confirms the Sue Gray report. No 10 Downing Street apologised to Buckingham Palace in January this year when details of the parties became public.
Where can I read the Sue Gray report?
Members of the public can view and download the full Sue Gray report via the official Government website. The full report is 60 pages along and concludes that "a number of these gatherings should not have been allowed to take place or to develop in the way that they did."
"There is significant learning to be drawn from these events which must be addressed immediately across Government," adds Sue Gray. "This does not need to wait for the police investigations to be concluded."
When was Sue Gray's report published?
The Sue Grey report was published on May 25, 2022. A copy was received by Prime Minister Boris Johnson and the full document was made available online for the public to see. The due date for the report - though never confirmed publicly - was delayed until the Metropolitan Police completed their own Partygate investigation known as Operation Hillman.
An initial version of Sue Gray's report was presented to Parliament on January 31 this year. The 12 page document claimed that there had been "failures of leadership and judgement" in Downing Street. She also added that the events being looked at in her report should not have "been allowed to take place".
This first report was considered an "update" though, with Sue explaining that she was "extremely limited" in what she could say due to the official and then-ongoing Police investigation. It is therefore believed that her latest and full report will provide further detail now Operation Hillman is complete.
It was announced in December 2021 that Ms Gray would lead the inquiry into the alleged parties over lockdown. Initially, the investigation was due to be led by Cabinet Secretary Simon Case. However, he excused himself following allegations that he'd had a Christmas party of his own during the same period.
The official briefing document, also published in December, said that the report needed to be done "swiftly".
Who is Sue Gray?
Sue Gray is a senior civil servant, tasked with investigating the alleged parties at Downing Street during the first, second and third lockdowns. From May 2021, she's had the title of Second Permanent Secretary with the responsibility for the Union and Constitution Directorate. This means that she's responsible for various public inquiries - including the Grenfell Tower and Infected Blood Independent Public Inquiry.
Before she took up this position, from 2018 to 2021, she was Permanent Secretary of the Department of Finance, NI Executive on secondment from the Cabinet Office.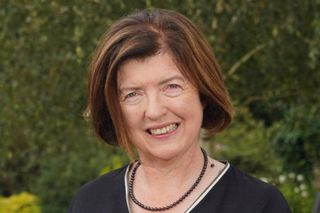 Having joined the Cabinet Office in the late 1990s, Sue Gray was once described by the BBC as the "most powerful person you've never heard of" due to her role as Director-General, Propriety and Ethics Team. This job, which Ms Gray held from 2012 to 2018, required her to examine alleged rule-breaking by officials.
She was involved in the inquiry into "plebgate" and the events leading up to Andrew Mitchell's resignation. Along with the resignation of Liam Fox, the former defence secretary who breached ministerial code in 2011.
While she's now looking at parties during the pandemic, Sue Gray was previously known to sign off memoirs by elected politicians, looking out for anything that could be harmful to the government. She's also been known to intervene around pay and working conditions. As well as dictate what documents can and can't be published, according to one BBC report.
Apart from an interlude where she managed a pub in Newry, Northern Ireland with her husband, Sue Gray has been working in the civil service since the 1970s.
Is Sue Gray Conservative?
Sue Gray's personal political affiliations are not publicly known. As a civil servant, she must be politically impartial and she must not "act in a way that is determined by party political considerations, or use official resources for party political purposes."
The Civil Service Code also requires civil servants to not "allow your personal political views to determine any advice you give or your actions."
Sue Gray's position in the investigation has been criticised, however, as she's essentially looking into the actions of her superiors. Ms Gray reports directly into the cabinet secretary who in turn reports into the prime minister.
Will Boris Johnson resign?
If the inquiry finds that Prime Minister Boris Johnson lied about breaching the rules, he may resign. By convention, ministers who lie in Commons usually resign. Deputy Prime Minister Dominic Raab has confirmed that a minister should resign if they lie to Parliament.
"If it's lying, deliberate in the way you describe, if it's not corrected immediately, it would normally, under the Ministerial Code and the governance around Parliament, be a resigning matter," he said when questioned on BBC Radio 4's Today programme.
"What I'm absolutely saying is that the standards are there for a reason. People in public office are meant to hold the highest standards."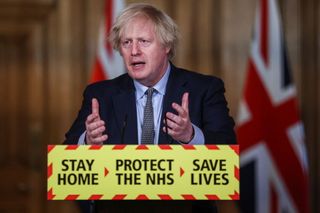 However, if the PM chooses not to resign, his party and backbenchers can essentially force him out. Conservative MPs can offer letters of no confidence to Sir Graham Brady, the chair of the backbench 1922 committee. If 54 Tory MPs (15%) do this, it can trigger a leadership contest.
Video of the Week:
Parenting advice, hot topics, best buys and family finance tips delivered straight to your inbox.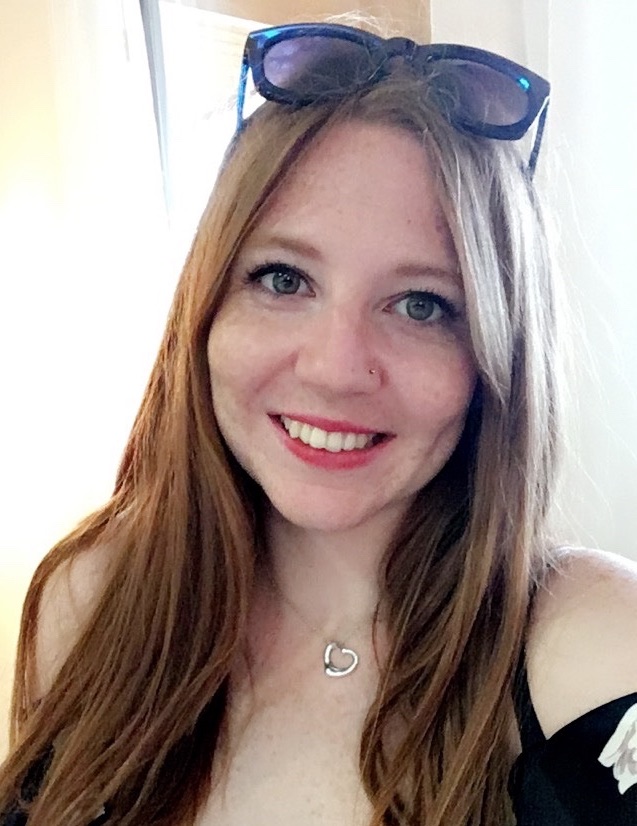 Emily Stedman is the former Features Editor for GoodTo covering all things TV, entertainment, royal, lifestyle, health and wellbeing. Boasting an encyclopaedic knowledge on all things TV, celebrity and royals, career highlights include working at HELLO! Magazine and as a royal researcher to Diana biographer Andrew Morton on his book Meghan: A Hollywood Princess. In her spare time, Emily can be found eating her way around London, swimming at her local Lido or curled up on the sofa binging the next best Netflix show.