Doctor shares shocking picture showing why children should always wear a helmet
PediMom's Dr. Free N. Hess shared the shocking image to warn parents about the dangers of cycling, skating, scooting or skateboarding without a helmet.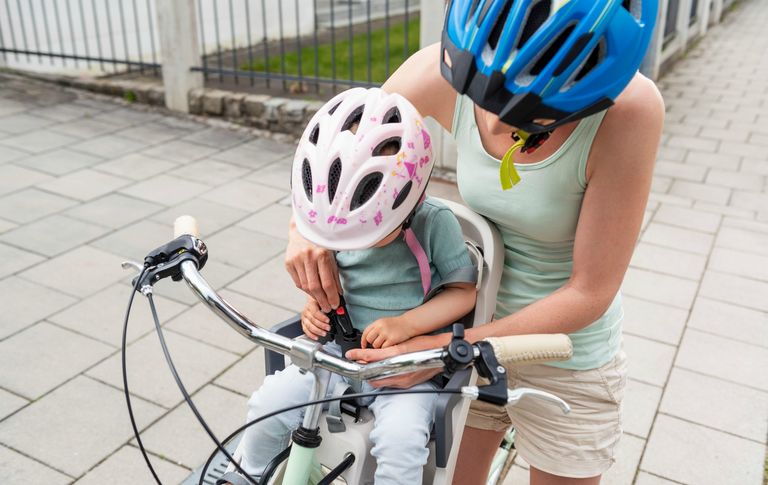 A doctor has shared a shocking image of a crushed helmet to warn parents about the dangers of cycling, skating, scooting or skateboarding without one.
The picture, which has gone viral on social media after being shared on the PediMom Facebook page, shows a child's bike helmet that has been smashed to pieces after a cycling accident.
'I see children in my Pediatric ER for head trauma after falling from a bike very often,' Dr. Hess wrote in the caption. 'Some of these children are struck by cars but many sustain head injuries simply from losing control of their bikes while riding.
'Helmets in this situation can make the difference between a simple concussion and severe neurological injury and even death.'
'Take a look at the helmet below,' she urged. 'Imagine this blow being taken by a child's head WITHOUT the protection of a helmet.
https://www.facebook.com/PediMom/posts/2655225477824124
'If you or a child is riding a bike, skateboard, ice skates, roller skates, hover boards, scooter, or anything else that has a risk of head trauma you need to have a helmet on. EVERY TIME.'
Worryingly, Dr. Hess revealed that almost 1 in 5 parents admits that their child never wears a helmet while riding a bike.
Parents were quick to thank Dr. Hess for her warning. 'We take too many things for granted thinking they will never happen,' one admitted. 'But things do happen. I have to say I wish I was more strict with my kids. I was lucky nothing happened to them, but it could have and that regret I would have never gotten over.'
Others shared shocking stories of their own. 'I was in a serious bike accident when I was 12 and had severe neurological damage, was in ICU for a week and missed six months of school,' one woman revealed. 'This could have been avoided if I had been wearing a helmet.'
And while you might be a grown up, that doesn't mean you're off the hook. 'Set a good example and make sure you always wear one too,' Dr. Hess concluded. 'Your kids need you just as much as you need them.'
Samantha is a freelance writer at Goodto who has been with team since 2019. Initially trained in psychology, she specialises in health and wellbeing and has additionally written for magazines such as Women's Health, Health & Wellbeing, Top Santé, Healthy, Refinery29, Cosmopolitan, Yahoo, CelebsNow, Good Housekeeping and Woman&Home.