We earn a commission for products purchased through some links in this article.
Technology is really quite amazing. When this father discovered his wife was expecting their third child, he never imagined he'd be able to make the birth.
That's because Jace works in Queensland, Australia, a whole 2,500 miles away from his home of Perth, where his wife Alison lives with their two young sons.
Jace was set to be located 2,500 miles away for the birth of his baby
Image: YouTube/Samsung Australia
Jace is a fly-in fly-out worker, whose job is to fly out temporarily to work in remote mining locations of Australia, instead of having to permanently relocate with his whole family. This means that Jace works four weeks away and gets one week at home, which just wasn't going to coincide with the birth.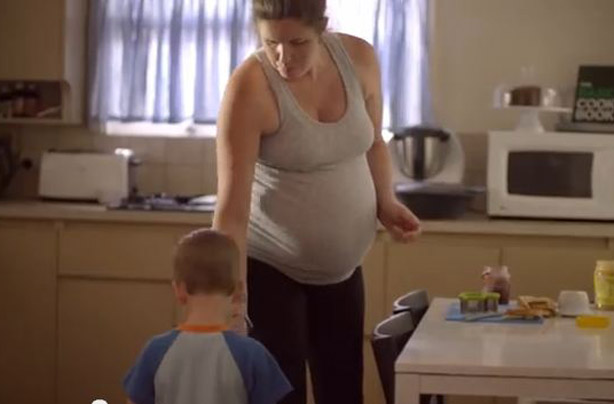 Jace and Alison are already parents to two young boys
Image: YouTube/Samsung Australia
In the tear-jerking video, wife Alison talks candidly about feeling scared to go through the birth on her own, until she's presented with a nifty piece of kit which will enable Jace to witness the birth from anywhere in the world.
Wife Alison welled up when talking about Jace missing the birth.
Image: YouTube/Samsung Australia
The Samsung Gear VR is a little like something you'd see in a Back To The Future movie; you wear it over your eyes like a giant pair of goggles and you can look around at your virtual surroundings.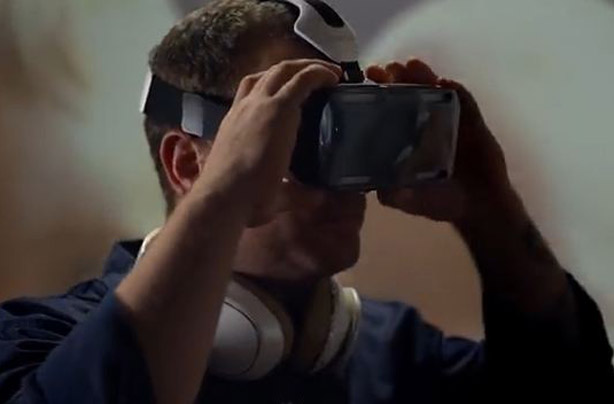 Jace wearing the headset which allowed him to witness his son's birth.
Image: YouTube/Samsung Australia
In this case, that was the delivery room in Perth where Alison was giving birth to their third son.
Watch the video (you'll need a tissue) below:
http://www.youtube.com/watch?v=2PpKzYjW7go
Who did you have present in the delivery room at your birth? Would you consider letting partners or family watch virtually? Let us know by leaving a comment below!