Study reveals eating fish during pregnancy can boost baby's eyesight and brain
The study was published in the journal Paediatric Research.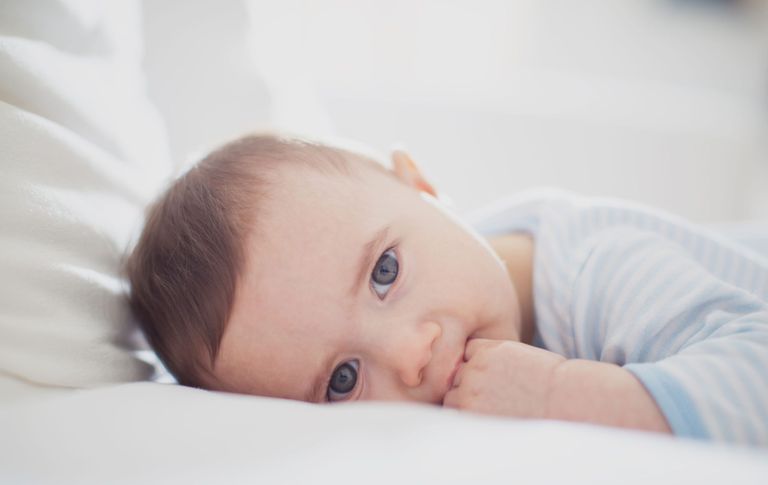 Women who ate fish three or more times during the last trimester of their pregnancy gave birth to children with better eyesight and brain development.
Knowing what to eat when you're pregnant (opens in new tab) can be a tricky task as there are lots of foods you should avoid. (opens in new tab)
The NHS recommends that women should aim to eat at least two portions of fish a week and one of these should be an oily fish like salmon, mackerel or sardines.
The health benefits of eating fish are widely known as the omega-3 fatty acids are good for your heart, brain, joints and general wellbeing.
Eating for two? Expert reveals how many extra calories women should REALLY be consuming during pregnancy (opens in new tab)
However, according to a new study published in the journal Paediatric Research eating fish during pregnancy could play an even more important role than people first thought in an unborn child's development and health.
The small study examined 56 mothers and their children. It found that mothers who ate fish three or more times in a week during the last trimester of their pregnancy, had babies with better visual test results compared to babies from mothers who ate less fish.
Looking for some oily fish recipes (opens in new tab)? This broccoli and salmon pasta (opens in new tab) is cheap, easy, good for you and sure to go down a treat with the whole family! What's not to like?
Speaking about the study Kirsi Laitinen, from the University of Turka and Turku University Hospital in Finland remarked: 'The results of our study suggest that frequent fish consumption by pregnant women is of benefit for their unborn child's development. This may be attributable to long-chain polyunsaturated fatty acids within fish, but also due to other nutrients like vitamin D and E, which are also important for development.'
Kirsi added: 'Our study therefore highlights the potential importance of subtle changes in the diet of healthy women with un-compromised pregnancies, beyond prematurity or nutritional deficiencies, in regulating infantile neurodevelopment.'
Jessica currently works as a Senior Food Writer at Future. She writes food and drink-related news stories and features, curates product pages, tests, and reviews equipment, and also develops recipes that she styles on food shoots. An enthusiastic, self-taught cook Jess adores eating out and sharing great food and drink with friends and family. She has completed the Level 1 Associate course at the Academy of Cheese and is continually building on her knowledge of beers, wines, and spirits.