We earn a commission for products purchased through some links in this article.
For the last 2 years we have welcomed the Gogglebox families into our living rooms on a weekly basis with their expert insights to the nation's television.
Providing memorable one-liners (or not, in Silent Jay's case), showing us how to eat anything out of a Pot Noodle container and making even the most dull of progams interesting – who remembers when Scarlett found out she was named because her mum won a game of Scrabble?
But who knew that June and Leon were such oracles of knowledge? Or that Amy Tapper had wisdom beyond her years? Let us remind you why the cast of Gogglebox have been the best source of life lessons since 2013.
1. When Scarlett explained what you can expect your 9k to get you at university these days.
Image:Tumblr
Well at least it didn't involve any livestock?
2. When we all agreed that true love can be found at the bottom of a bottle of Prosecco.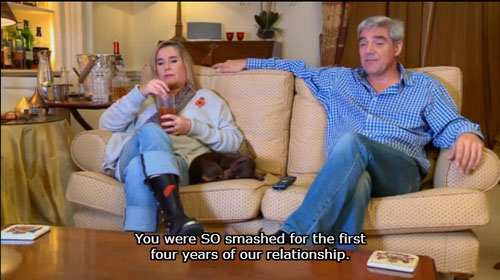 Image:Tumblr
Well at least we aren't the only ones…
3. When June and Leon gave a perfect demonstration of the Circle of Life.
 Image:Tumblr
Anyone care to elaborate on that…?
4. When Giles and Mary enlightened us as to what we could afford in our weekly shop in Wiltshire.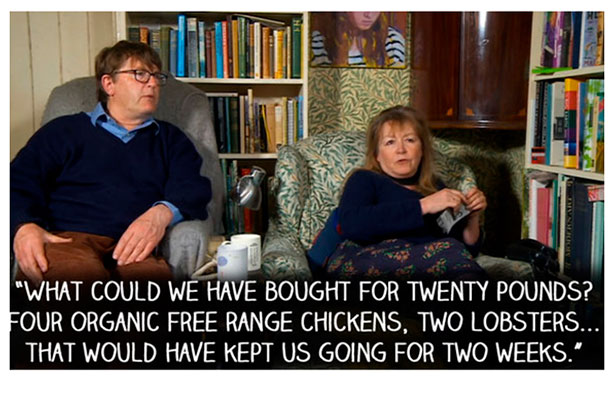 Image:Tumblr
That is the most middle-class way to spend £20 imaginable.
5. When step-father Pete McGarry brought terrible wisdom to the table.
Image:Tumblr
Some offence has been taken Pete. My daughter can definitely play sport.
6. When Leon impressed us all with his up-to-date pop trivia knowledge.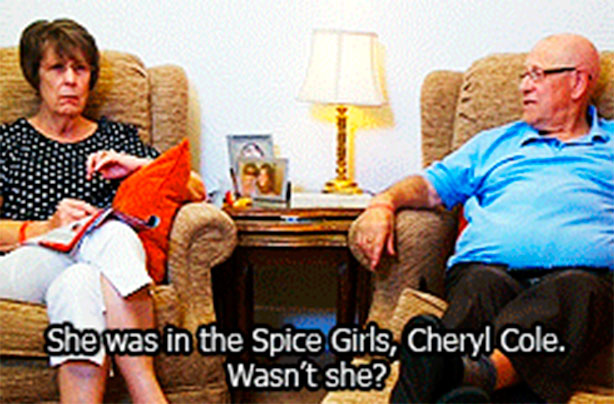 Image:Tumblr
Let's get Leon on the pub quiz team?
7. And then Scarlett followed suit.
Image:Tumblr
Nope. Still alive and kicking.
8. When Scarlett put Alex Salmond in his place.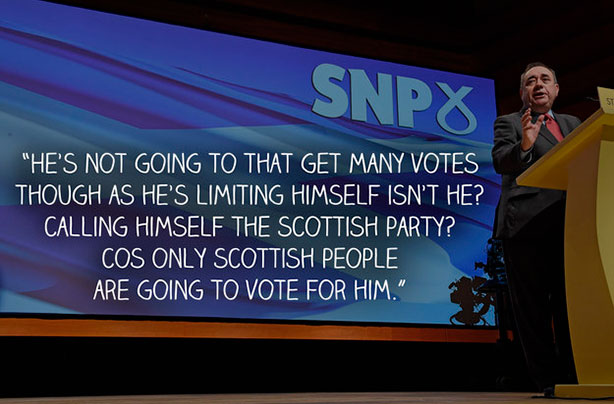 Image:Tumblr
We think that is kind of the idea Scarlett.
9. When Steph and Dom taught us the true value of an alcoholic beverage.
Image:Tumblr
Everyone breathe a collective sigh of relief.
10. When we learnt to always keep paws out of our tea.

Image:Tumblr
And that your wife won't believe your poor excuses for spilling your drink all over the sofa.
11. When we all learnt that false modesty is overrated.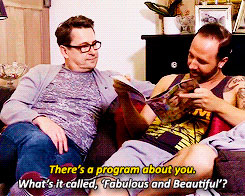 Image:Tumblr
The program was actually called 'Dogging Tales'. Oh.
12. When we learnt that doggy dancing is completely normal family behaviour.
Image:Tumblr
This applies to small children/cats/husbands/mother-in-law.
13. When we learnt that we will never look as good in a Santa Claus outfit as Sandy and Sandra.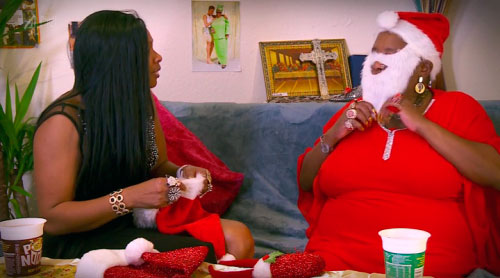 Image:Tumblr She can rock a beard like no woman we've ever seen.
14. When we learnt we aren't the only people who don't enjoy Sunday night TV.
Image:Tumblr
To be honest we feel on edge almost 24 hours a day – toddlers will do that to you.
15. Then there was that one lesson that absolutely none of us needed reminding about.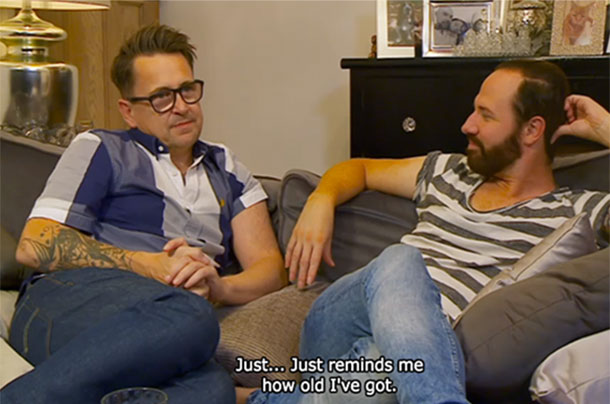 Image:Tumblr
Let's make this the last time we mention that.
16. When George spoke the complete truth about sci-fi television programs.
Image:Tumblr
But at least it keeps our children AND husband entertained for one hour on Christmas day.
17. When Jay reminded us if you have nothing nice to say, don't say anything at all.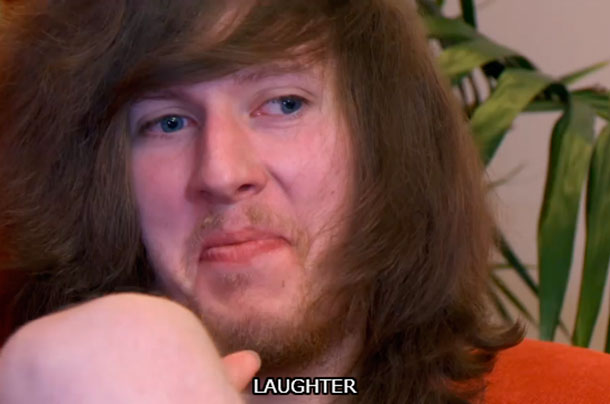 Image:Tumblr
And that you can wear shorts 365 days a year…
18. When Leon reminded us what's really important in life.
Image:Tumblr
And with a marriage of over 60 years, they must be doing something right.