We earn a commission for products purchased through some links in this article.
Jessica Taylor and her cricketer husband Kevin Pietersen have announced they are expecting their second child.
In a world of social media, it's unusual for a celebrity pair to keep a pregnancy under wraps for eight months, but that's exactly what Liberty X singer Jessica and Kevin did – revealing that they are expecting the baby next month around Christmas day!
Kevin, who used to play for England's cricket team, shared the news with family friend and host Piers Morgan on ITV's Good Morning Britain.
After the program on Tuesday morning, Piers tweeted; 'Congrats to him and his lovely wife Jessica!'
Hopefully this baby will not have such a dramatic birth as the couple's five-year-old son Dylan Blake, who was born in May 2010.
Jessica, who came second place in the 2005 series of Strictly Come Dancing, went into labour whilst her husband was 4,000 miles away across the Atlantic.
At the time Jessica's contractions began, Kevin was playing a cricket tournament in Barbados and had to get an urgent flight home.
He said at the time; 'It's my first child so it's a hell of an exciting time for me.'
The 35-year-old singer married her husband in December 2007 in a Winter Wonderland-themed wedding.
And with the second baby due around Christmas day, it seems the family will have plenty to celebrate in the festive season. They may even end up competing with Kim Kardashian if the baby is born on 25th December, as Kim and Kanye are expecting at the same time.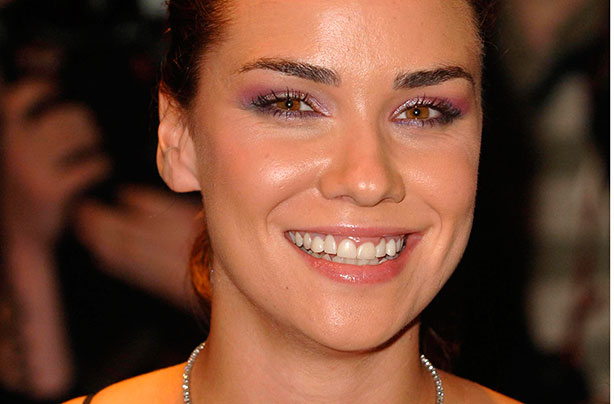 Jessica came to fame in 2001 after the TV show Pop Stars – the winners of the show formed the band Hear'Say whilst the runners up formed Liberty X.
The twice-Brit-award winner also starred in The Big Reunion in 2013, a program to bring back pop bands that were popular in the early noughties.
Congratulations Jessica and Kevin!