Katie Price has landed herself in a spot of hot water, all over these car seat pictures...
The star came under fire from women calling her up on her kids' car seat safety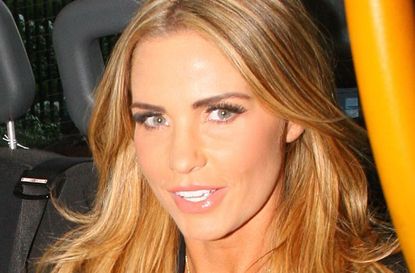 Katie Price has come under fire from mums on her Instagram account calling her up on her kids' car seat saftey.
The mum of five posted the following photos of Jett and Princess, with the other kids in the car and Katie and her husband Kieran riding up front.
Image: Facebook/officialkatieprice (opens in new tab)
At first glance they all look like very innocent pictures of a family road trip. Within minutes, however, commentors on her account started drawing attention to the safety of the children.
Many spotted the fact that Princess wasn't using a booster seat and that her seat belt was under her arm pit, rather than over her shoulder, where it should be to hold her in place during a crash.
One wrote:'I love katie.. but i do think when its something so obvious as not having your child in a booser/carseat your going to get people who comment on it. Theres no reason not to put saftey first when it comes to your children.'
The law in the UK states that all children must use a child car seat until they're 12 years old, or 135cm tall, whichever comes first. Princess turns eight at the end of June, but some women came to Katie's defence commenting that she could have exceeded the height restriction:
One said: 'My daughter is 9 but is tall enough not to need a booster... its all about the height and parents choice!'
A second photo, of Katie's son Jett, who's 22 months old, also attracted attention for being in a forward-facing seat.
Image: Facebook/officialkatieprice
While UK law on car seats states that children must travel rear-facing up to 15 months, many campaigners are calling for this age to be brought up, as rear-facing is much safer for infants in the event of a crash. Other European countries advise that children should stay rear-facing up to the age of four.
Katie's done nothing wrong in this photo of Jett, however mums were quick to give their opinion. One said: 'An extended rear facing seat really is the best and safest for a child this age. I find impact shields a bit scary.'
However, another added: 'She's had 5 children, I think she knows how to keep them safe.'
Unfortunately Katie, being a mum in - or out of - the public eye will always attract critics and judgement. So far there's been no word from Katie regarding the comments on her Instagram page.
What do you think about the debate? How long did you keep your kids in rear-facing seats? Let us know in the commets section below.
Gemma Chandler is a lifestyle writer specialising in kids' educational media across a range of topics including nature, history, science and geography across digital, print, social media and video channels. She joined Creature & Co. at 2015, shortly becoming Digital Editor of National Geographic Kids magazine.