We earn a commission for products purchased through some links in this article.
Let's be honest with ourselves – most modern kids (including our own) spend far too much time looking at a screen.
Back in our day, we'd be racing our bikes or exploring the woods till sundown, but for contemporary parents, that's a scary prospect, and we'd much rather keep our broods tucked safely indoors instead – and all too often, time indoors equals time plugged in.
It's for this reason that MakeTime2Play have launched their new #Pinkyplaypromise campaign, which encourages mums and dads to make a pledge to their children that they will make time for real-life play that encourages imagination – not only to enhance their development, but also their childhood memories.
A number of UK celebs have already showed their support for the movement:
Pregnant Corrie actress pledges to her daughter Freya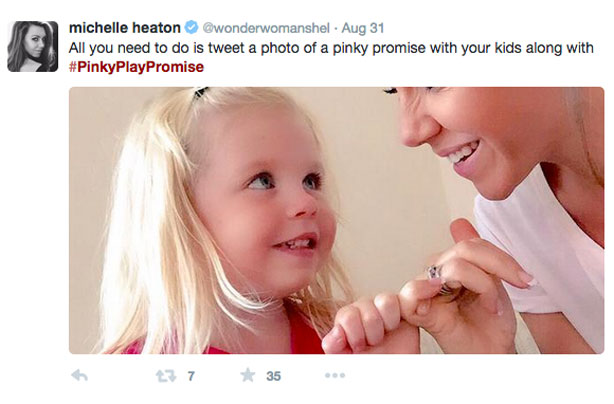 Michelle Heaton promises to play with her daughter Faith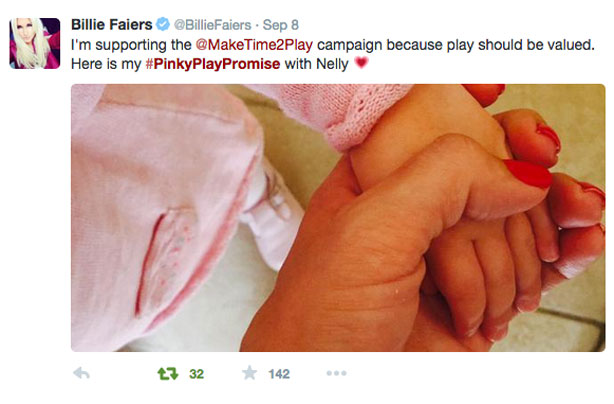 TOWIE's Chloe Sims and Billie Faiers also joined the campaign
Coronation Street star Lucy-Jo Hudson supports the initiative with daughter Sienna-Rae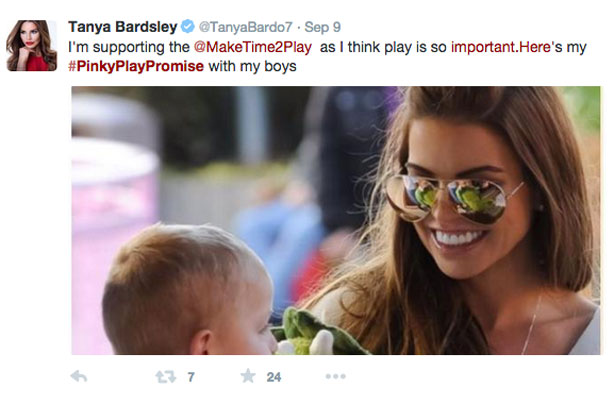 Tanya Bardsley, of The Real Housewives of Cheshire, makes her promise to sons Renz and Rocco
Michelle Heaton, who is mum to Faith, three, and AJ, one, said 'As a mum, I know it's tempting to hand kids a device to keep them entertained, but it's really important it's not the only type of playtime they get. It doesn't have to be expensive, it's just about engaging them and their imagination.'
Whether it's colouring and crafts, making sandpits or water trays, dressing up and acting or paying a visit to the local soft-play area, parents across the country have been sharing their favourite kids' activities to give other families the inspiration they need to get away from the telly and spend quality time together offscreen.
We'll be pledging our kids our time to play today – will you join the campaign too?
What's your family's favourite way to play? Leave us a comment and let us know what activities you'll be making time for as part of your promise!