Buying a house: Everything you need to know as a first time homebuyer
Buying your first home is an extremely exciting time, but it can also be complicated. How much money will you need? What sort of mortgage should you opt for? How will stamp duty affect you?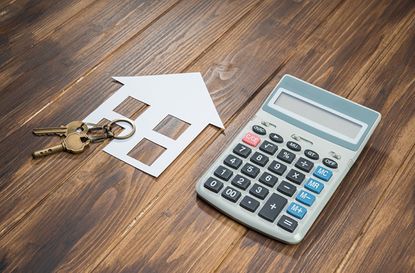 Buying your first home is an extremely exciting time, but it can also be complicated. How much money will you need? What sort of mortgage should you opt for? How will any changes to stamp duty (opens in new tab) affect you?
Here are the most important elements to consider before you buy your first home.
READ MORE: Check the best mortgage rates available now (opens in new tab)
How important is my location?
Are you set on a particular location - for example to be close to family or friends - or can you be flexible about the area you choose to live in?
Ask yourself what is more important to you, living space or location? Is having a garden more important to you than minimising time on the train getting to work? Would you rather only have one bedroom but be walking distance from your office?
Asking questions like "What is more important to me, space or commuting time?" can be useful, especially if you work in a busy urban area. It's also important to compare how much you'll have to spend on transport to work from different locations before making a firm decision.
There are also important non-financial considerations when choosing where to live: for example, what the local schools are like, how close you are to the shops, if you like the feeling of the neighbourhood, and how safe it is.
Finally, buying a property is the most expensive purchase most people ever make, so while you may have no plans to sell it in the immediate future, it's worth speaking to an estate agent or property advisor you trust to understand whether the location is likely to prove a good investment.
Looking around at similar properties and assessing their worth will also help you decide whether you are getting good value for money. If you're not, it might be best to look at other properties.
If you choose the right property in the right area, there's a good chance that the value will grow over time: good news for you when you come to reselling, whether in five or 25 years.
What's my budget like?
Are you buying by yourself or with a partner? Are you getting any contributions from family at all? At this stage, it's really important to consider your total financial position.
Consider how much money you and your partner make together and individually, and whether you have savings to help towards the cost of a deposit on a home.
Then it's important to be honest with yourselves about your spending habits. Ask yourselves how much you spend every month, what is not essential that could be reduced and if you have any big expenses coming up, such as a wedding or a holiday, that will take a large chunk out of your savings.
Unless you'll be buying in cash, it's also important to start doing research into which sort of mortgage will be right for you. Consider how much you can afford to borrow, how much money you will have to spend on a mortgage every month, what type will be right for you, and assess whether you can afford a mortgage broker or adviser to simplify the process.
You should also take into account mortgage fees when figuring out how much your mortgage will cost you.
How to check your credit report
It's also worth checking your credit report before you apply for a mortgage, as lenders will take it into account when deciding on your application.
There are three main companies that compile credit reports: Experian, Equifax and Callcredit, and all three are obliged to provide you with a copy of yours for just £2. You can either access your credit report online or ask for a written copy. There are also free trials you can use to access your credit report without paying, though you'll have to remember to cancel before the trial run is over.
You should also budget for other expenses that inevitably come with buying a home.
These include paying for a solicitor to help you carry out your transaction, allowing for stamp duty, budgeting for costs such as council tax and content and buildings insurance, hiring removal companies to carry out the move and hiring a surveyor to inspect the property before you agree to buy it to make sure everything is in order and there are no unexpected problems.
While a survey can be pricey - costing anywhere between £250 to £1000 - remember that if the surveyor uncovers any problems with the property that will cost you money once you move in, you can use this as a negotiating tool to try to get a reduction in price.
If you want to carry renovations out once you own the property, this should also be generously budgeted for, as building work can often end up costing more than originally planned for due to unforeseen issues. Don't forget about paying for furnishings and appliances too.
If the renovations are so significant that you won't be able to live in the property while it's being refurbished, you should also consider your living costs: will you be able to afford paying a mortgage and rent simultaneously?
How could my budget change in the future?
It's also vital to have a contingency plan for the eventuality in which your income and spending could potentially change, for example if you go on maternity leave, if your work circumstances change or if you fall ill.
While some circumstances may not seem likely, it's better to be safe than sorry, and to make sure you have proper insurance - such as health insurance - to cover you in the eventuality that something could prevent you from paying your mortgage. It's good to have adequate health insurance if you can afford it to reduce the risk that health issues would interfere with your work. Some lenders also insist on life insurance so that if the borrower dies the policy will repay the loan.
Check the best mortgage rates available now (opens in new tab)
How can I get financial help with buying a property?
If you are buying a property with extra rooms, it might be worth considering renting one of them out. Look into local rental prices, consider how much your extra room may be worth, and work out the net income you could make after paying the necessary fees such as estate agent costs and taxes.
It's worth looking into the government's Rent a Room scheme, which allows you to earn up to £7,500 a year tax-free. However, there are advantages and disadvantages.
For example, while it's advantageous that you can earn £7,500 a year tax-free, you can't claim any expenses related to the letting. It's worth assessing your personal financial situation to figure out whether the scheme would be beneficial for you and your home.
There are also a number of government schemes aimed to help homebuyers, such as the Help to Buy: Equity Loan scheme, which lets you borrow up to 20% (up to 40% in London) of the purchase price on a newly built home from the government, and the Help to Buy: Shared Ownership scheme, where, if you can't afford to buy 100% of a home, you can buy a share of it and pay rent on the rest.
There are plenty of different schemes aimed at buyers with different backgrounds and financial situations, so it's worth reading up on the variety of options to see which scheme matches your circumstances.