How to get a mortgage: An easy checklist for everything you need to do
Read our easy guide to demystify the mortgage process. Our step-by-step mortgage checklist will tell you everything you need to know about buying a home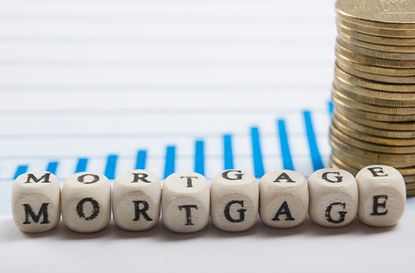 Taking out a mortgage (opens in new tab) is a huge financial commitment, so it's important to find the best deal you can while also finding the right deal for you.
Here is a checklist of everything you should do to make sure your mortgage application gets accepted.
Work out a budget
Have a detailed look at your income and spending and ask yourself some honest questions. How much can you borrow to cover the cost of buying a property? Will you have enough spare to cover all the costs that come with it, such as stamp duty, lawyer's fees and renovation costs? The amount you'll pay for your monthly mortgage repayments will depend on how much you want to borrow and what type of mortgage you have, so make sure you're clued up on how much you'll be able to afford every month before you put in an application.
You should also calculate how much you can afford to put down for a deposit: the bigger the deposit, the bigger the choices of mortgages you can apply for. Plus, if you have a large deposit, you will also benefit from lower interest rates and, of course, lower monthly payments. If you are buying with a partner or friend who has money for a deposit and a great credit history, this can help you secure a good mortgage jointly, but make sure you discuss what would happen in the future if you decided to live apart.
When you're working out your budget, it's also important to think about the other fees and taxes involved in buying a property (opens in new tab).
READ MORE: Check the best mortgage rates available now (opens in new tab)
Take a look at your credit score
Get a copy of your credit report, which will let you see what lenders have access to when they review your application. If it's looking less than perfect, you can quickly make some adjustments which will help you boost your score, such as making sure you are on the electoral roll (so lenders can see you live where you say you do), making sure all the information about you is correct, and closing down unused accounts. You should also try to make sure you always make payments on time every month on your credit cards or other debts. Even if you only pay the minimum amount, regular, punctual payments will help to show lenders that you can effectively manage your credit arrangements.
Take your work situation into account
Lenders will want to see that you have some stability in your professional life, so if you're thinking of switching jobs, now might not be the best time. Most lenders will want to see that you've been in the same job for at least a few months, so if you're still within your period of probation, check that the lender you want will be happy to lend before it ends. If you are freelance or self-employed, make sure you have a detailed set of accounts to prove your income, and you might want to ask a regular client to provide you with a reference to show you have consistent work.
Prepare the necessary documents
Lenders will need to see proof of both your earnings and spending habits, so you will need to have a selection of recent pay slips and bank statements to show, as well as a P60 form from your employer to show a summary of your pay and how much tax has been deducted. As well as proof of income, you'll need to provide a copy of your passport or driving license to prove your identity, as well as some recent utility bills. They will also ask to see the address of the property, as well as the details of the estate agent and your solicitor.
Lenders will want to find out as much as they can about your finances, and how you will be able to afford your mortgage, so they may ask you questions about your spending, or about future plans that could impact your ability to service your mortgage in the years to come. They will also assess how your repayments would be affected if interest rates were to rise in the future.
If you're self-employed, getting a mortgage can be trickier, but it's not impossible: some lenders will be happy with seeing two years of full accounts, while others will want further proof that you'll be able to keep up with regular repayments. They might ask for an SA302 form for the last three years from HMRC, or to see accounts from the last three years.
Keep your applications consistent
Once you've begun applying for a mortgage, try not to change figures on your application, as this can hold things up and create delays. Make sure you are sure about everything before you start your application to help the process remain as smooth and trouble-free as possible. Telling the truth on each part of the application is crucial and should never be deviated from: for example, write your exact salary, not a rounded-up figure.
How do I find the right mortgage deal for me?
With so many options out there, it can be a confusing and overwhelming task to try and pick the right mortgage for you. There are tables of the top mortgage deals in the newspapers, as well as plenty of information and comparison websites online.
There is also the option to speak to professionals who can advise you, such as an independent financial adviser (IFA) or mortgage broker. If you are prepared to pay to take the stress out of the proceedings, or if you are busy at work and don't have time to find the best mortgage provider for you, a mortgage broker can be a good option. Although it adds to the cost of buying a house, a broker can help you with the process and help you find the best deal for you so that it may be cheaper in the end. They can look into your specific situation, research different options and help you with applying, with expert opinions on hand for any questions you might have.
Most importantly, no matter which route you go down, make sure you understand what you are committing to fully. If a deal sounds too good to be true, it probably is. Make sure you call your lender or an adviser to make sure you have understood each element of the mortgage you want to take on, both in the short and long term.
Check the best mortgage rates available now (opens in new tab)
How long will it take?
Depending on the lender and the type of mortgage you're applying for, and as long as you've provided all the necessary information, you will normally get the mortgage offer within two to four weeks. Make sure you read all the documentation that comes with the offer, and that you pay attention to the small print, to make sure you have fully understood everything you are committing to.