Mum sparks debate by naming new baby after a character from Beauty and the Beast
This mum appears to think the trend for unusual baby names has gone a step 'too far'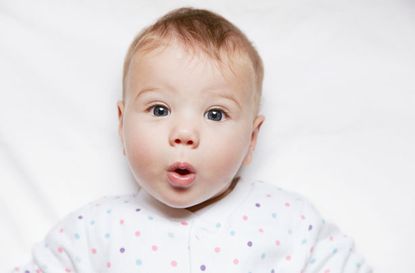 The days of naming a child after a close family relative appear to be behind us - but not everyone is a fan of the quirky moniker.
Thanks to celebrities, it almost seems the norm to take inspiration for your newborn's baby name from unlikely places, like the city they were conceived in or your favourite fruit.
Names like Brooklyn Beckham, Apple Martin, Chicago West or Blue-Ivy Carter have all been bestowed upon some of the most famous offspring - because a 'normal' or popular baby name (opens in new tab) just wouldn't do.
But one mum who thinks this trend has gone 'too far' sparked a debate after questioning her old friend's baby's name, which she reckons is the most ridiculous name of them all.
Taking to Mumsnet, the unnamed woman said: 'I was being nosy on FB earlier and saw someone I went to school with. She's had a baby boy and called him 'Chip' - it's definitely not short for anything, I saw the birth announcement. That's his proper name.
Moviestore/REX/Shutterstock
'I'm all for variety, different names etc but that's too far isn't it?! Or am I boring?'
It sounds like her friend is a huge fan of Disney's Beauty and the Beast, appearing to take inspiration from the adorable chipped teacup, Chip.
Fellow mums didn't seem as confused by the name, expressing their adoration for it on her post.
One said: 'Not a common name. I've been teaching for years and have yet to meet a Chip. I quite like it in its own way.'
Another joked: 'I reckon she'll call her next boy Dale.'
However, not everyone was a fan, with one unimpressed mum commenting: 'I don't think Chip is a common name at all. I've only ever known one Chip and it was a nickname. Not really my cup of tea tbh.'