Mum rescues 'distraught' daughter from sleepover after she was called stupid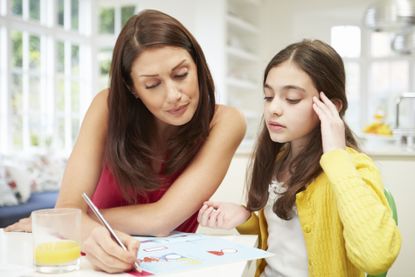 The mum's devastated daughter was tested on maths and spelling while staying at a friend's house.
An angry Mumsnet user has voiced her outrage at another parent after rescuing her seven-year-old daughter from a sleepover at her best friend's house.
The girls were seemingly enjoying what should have been a two-day sleepover, but the mum collected her daughter after the first night as she'd begged to come home early.
In a post titled 'Just had to collect distraught DD [darling daughter] from sleepover', the mum wrote: 'When I spoke to her [daughter] this evening she sounded unhappy and said that she wanted to come home.
'So I went and got her. Best friend's mum was being a bit odd when I got there, listing all the fun things they had done and saying that dd was very tired.
'When I got dd back into the car she told me that the mum had made them do spelling tests and maths questions and told her that she was stupid when she made mistakes.'
The angry mum went on to explain that she, her husband and two other children, have moved to France and the tests were in French, which is not their native language.
'But whatever the language, AIBU [am I being unreasonable] to think that this is an appalling way to treat a visiting child?' the mum continued.
'I've had to fob the mum off before when she has asked about dd's school reports, but this is much, much worse.
'D [daughter] is really upset and thinks she is stupid and I'm not sure whether to say something?'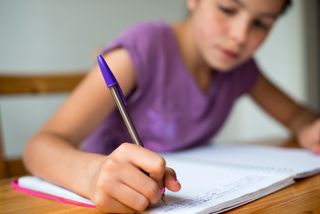 Revealing that she had been suspicious of this particular parent for some time, the Mumsnet user admitted: 'I've been slightly wary of this mum for a while as she seems to enter into the kids' friendships in a rather overbearing way, and I could imagine her deliberately trying to make things difficult for dd if she took against her.'
Hundreds of Mumsnet users have commented on the post to criticise the other mum's actions.
'Women like this just love "proving" how superior their child is,' wrote one parent, before adding: 'This child might be lovely now but she will grow up very needy of others help and praise as she gets older.'
Another agreed: 'The mother sounds a little insecure not to mention batsh*t crazy.
'If you need to invite other children young your house and put them against your child in an ad-hoc spelling test to make yourself feel better, then maybe you need a chat with yourself (or a psychiatrist!)'
We'd need rescuing too if we had to endure a spelling test at a sleepover!
Parenting advice, hot topics, best buys and family finance tips delivered straight to your inbox.
Trusted, informative, and empathetic – GoodTo is the ultimate online destination for mums. Established in 2007, our 15-year-strong archive of content includes more than 18,000 articles, 1,500 how-to videos, and 7,000 recipes.