We earn a commission for products purchased through some links in this article.
We've all heard the expression 'supermum' before. The never ending stream of tasks and chores you are expected to miraculously cram into a single 24-hour period range from changing nappies, to whipping up culinary lunchbox masterpieces, and generally being at your children's every beck and call.
But finally, the supermum title has just got a little bit more official. A recent survey by Shoe Zone has revealed that more than half of six year olds actually believe that their mums are magic, with a third describing their mum as a real life 'superwoman'. Well of course we are! And here's exactly why…
1. You can perform a vanishing act on just about anything
Monsters under the bed, nightmares about flesh-eating zombies, creepy crawlies, you name it – you can make it disappear in a flash. Your child comes home from school having spilt a combination of mud, ketchup and paint all
over their brand new white top and you don't even flinch. You are Vanish Oxi Action in human form.
2. You can make storybooks come to life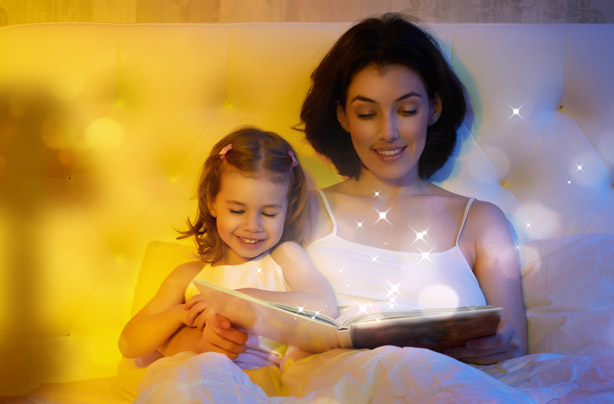 Storytime is probably your child's favourite part of the day for a good reason. You know the boring bits to skip over, and you can recite the parts that make them roar with laughter off by heart. Your Lord Voldemort impression alone is enough to scare any little critter into submission at bedtime.
3. You have an unlimited supply of EVERYTHING
Mums are a bit like a millennial version of Mary Poppins (minus the flying umbrella). You can always be relied upon to have the solution to every problem nestled safely somewhere in your bag, whether it's a pack of tissues for a runny nose emergency, or a selection of snacks in case your little ones get hungry. You also have a mysterious way of making sure that your kids are never caught short without toilet paper. Or money. Or anything else for that matter.
4. You have magic fingers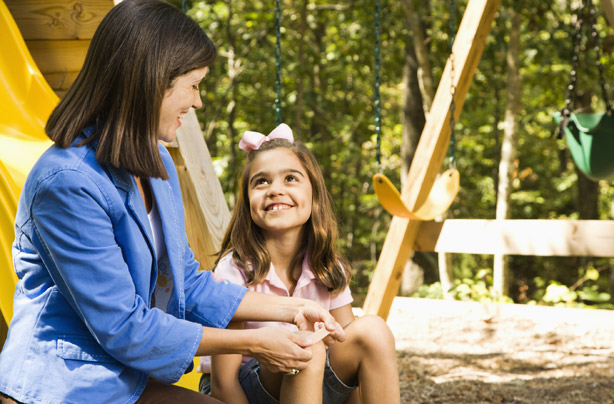 Your hands have magical healing powers. With one quick rub of your palm over a nasty scratch or bruise, and a quick kiss for good measure, your little one's tears will be banished for good. You also have a knack for making fiddly contraptions – disguising themselves as toys – work when no one else can, and you can whip up a wicked witch Halloween costume out of little more than a tea towel and some sticky tape.
5. You have special mind-reading powers
You speak garbled baby talk fluently. Who would have known that 'goo goo gah gah *dribble*' actually translates as, 'Mum I'm huuungry'? If they haven't done their homework, or they've eaten the last piece of dad's birthday cake before dinner, you will know about it. Rumour has it that you also have eyes in the back of your head…
6. You are omniscient (all-knowing)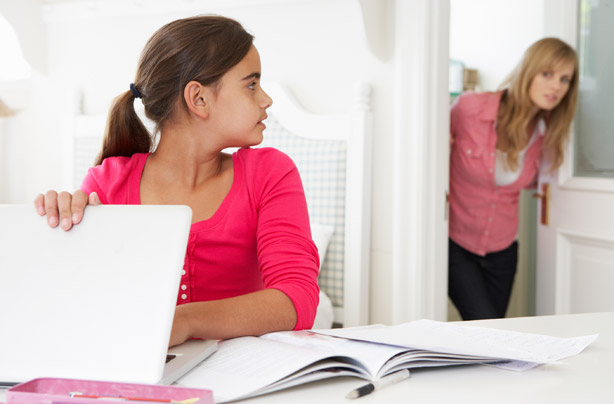 You are used to hearing your kids scream something incoherent from the top floor of the house about not being able to find their football kit from last summer. Whether it is their homework from two hours ago, or a Paddington Bear costume from two years ago, you instinctively know which drawer of which room it is situated and you will have retrieved it before they even have time to say thank you.
7. You can even make vegetables taste nice
You have the ability to rustle up a gourmet dinner suitable for every occasion out of a tin of tuna and a couple of tomatoes that you found at the back of the fridge. Somehow, you manage to turn broccoli from a squishy lump of green snot into something relatively edible. And your ability to make vegetables look like something else entirely basically mean you're a shapeshifter. Your kids won't suspect a thing.