Nadiya Hussain reveals why she won't make her children have an arranged marriage like hers
'I don't think my children need me to find them a husband or a wife'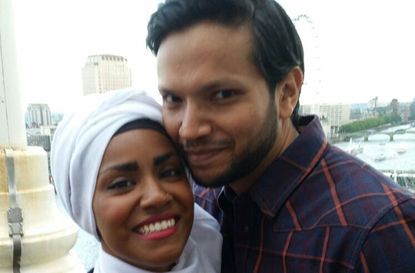 Nadiya Hussain, winner of the Great British Bake Off (opens in new tab), has said she won't force her children into arranged marriages.
Nadiya wed her own husband Abdal at the age of 19 in an arranged marriage, and they now have three children together, aged 10, nine and six.
However, the food presenter claims that it wasn't until after she had children that her and Abdal really fell in love.
'Love is strange...it creeps up on you and then smacks you in the face,' she told Good Housekeeping magazine. 'I didn't know my husband, and then we had two children, and then I fell in love with him.'
Despite her own positive experience, Nadiya, 32, revealed that she doesn't want her children to have arranged marriages of their own.
'I don't think my children need me to find them a husband or a wife,' she confirmed to the magazine. 'They will do a better job than I will.'
'I had an arranged marriage, and learnt you have to persevere and remember we are all human and all have faults,' she explained.
Nadiya won the Bake Off in 2015 and has since gone on to create a series of her own food shows, including Nadiya's British Food Adventure (opens in new tab). She has also written her own recipe books and childrens' books, and has an ongoing column in the Times Newspaper.
Speaking to Good Housekeeping about motherhood, in addition to her own busy work schedule, she said that her children are already learning skills around the house: 'I don't give them pocket money for doing chores - I don't get paid to do the dishes, so they don't either.'
She added that she wants to raise her children to be independent in the future, for their sake and her own. 'They won't be living with me when they're 18 - I've got a cruise to go on,' she joked.