These are the names of people that are most likely to win the lottery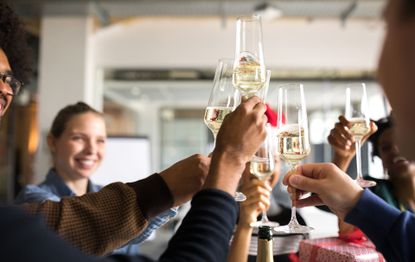 (Image credit: Getty Images)
Research shows that names, jobs and hometowns do make a difference.
For anyone who's ever dreamed of winning the lottery (that's pretty much all of us then), we're always thinking of any tips or tricks that can help us towards the big jackpot.
Well if you really want to make it happen, you might want to grab a name change form.
It turns out that if you have a certain name, the odds are more heavily tipped in your favour.
In a new study, National Lottery data was analysed from when the competition began back in 1995 to now.
Online lottery platform Jackpot.com carried out the research and found that there were certain patterns in the people who have won over the last 23 years.
They found that during this time the most common names of winners were Derek, Karen, Dave or David, Alex and John.
Apparently, throughout the whole run of the National Lottery so far, it has been won four times by people called Derek and Dave or David, and three winners have all been called Alex, John and Karen.
And it's not just names that make a difference. The study also found trends in the previous winners' career paths and where in the country they lived.
Yorkshire and Northamptonshire have been home to most winners, with 11 lucky people coming from each place. Merseyside was a close second with 10 winners, while South Wales has had eight winners and Greater Manchester has had seven.
And while you might think it's the mums in the family who have the best chance at winning (as they're often the most organised to actually buy a ticket, right?), the most likely professionals to win the jackpot are surprisingly male-dominated.
You're in luck if you're a builder, carpenter or mechanic, as they're the ones who have had the most frequent lottery wins.
So, if your other half does one of those jobs, maybe get him to buy the tickets from now on.
Aleesha Badkar is a lifestyle writer who specialises in health, beauty - and the royals. After completing her MA in Magazine Journalism at the City, the University of London in 2017, she interned at Women's Health, Stylist, and Harper's Bazaar, creating features and news pieces on health, beauty, and fitness, wellbeing, and food. She loves to practice what she preaches in her everyday life with copious amounts of herbal tea, Pilates, and hyaluronic acid.