Remedies for nappy rash and head lice are among the medicines you will NOT be able to get on the NHS in two weeks
These 'over the counter' remedies will no longer be available on the NHS come the end of the month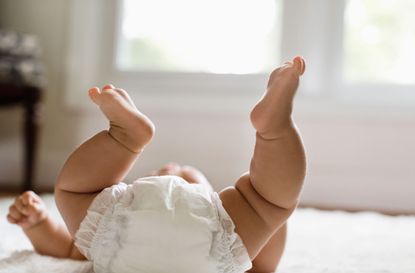 In an effort to cut costs, NHS England officials have announced that some 'over the counter' remedies will no longer be available on the NHS come the end of the month.
Remedies for nappy rash, head lice, infant colic and cough mixture are among a range of products that will no longer be prescribed to patients in the hope of saving millions of pounds every year.
Simon Stevens, chief executive of NHS England, said: 'Across the NHS our aim is to: "Think like a patient, act like a taxpayer".
'The NHS is probably the most efficient health service in the world, but we're determined to keep pushing further.
'Every pound we save from cutting waste is another pound we can then invest in better A&E care, new cancer treatments and much better mental health services.'
According to The Mirror, board papers revealed that more than 60 per cent of respondents to the consultation agreed over-the-counter products should not be prescribed for a range of minor conditions.
This is because some of the products are available for purchase over the counter at a lower cost than that which would be incurred by the NHS.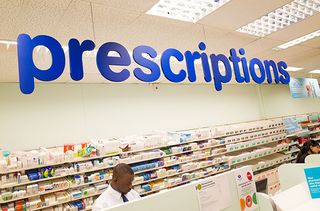 Other treatments for minor conditions that will no longer be available on the NHS include constipation, cold sores, conjunctivitis, mild indigestion, dandruff, haemorrhoids, minor burns and scalds and minor pain conditions such as headache and backache.
Remedies for mouth ulcers, ringworm, athlete's foot, mild toothache, travel sickness, eye drops, laxatives, sun creams and warts and verrucae have also been dropped, as well as some vitamins and minerals.
The changes will not affect prescriptions for long-term or complex conditions, or where minor illnesses are a symptom of something more serious.
NHS England said it spends £22.8 million every year on constipation treatment, £3 million on athlete's foot and other fungal infections, and £4.5 million on dandruff shampoos.
The prescription changes could free up almost £100 million for the health service, the report added.
The NHS announced the move at the end of March and according to The Mirror the new guidance to GPs across the UK starts from May 31.
What do you think of the new measure? Do you agree? Head over to our Facebook page and let us know your thoughts!
Parenting advice, hot topics, best buys and family finance tips delivered straight to your inbox.
A Freelance Writer and Content Editor, Jenni has been working on the women's lifestyle team at TI-Media on and off for over three years. She writes about your favourite celebrities and TV shows so you never miss an update. Jenni also writes beauty news and features - so for all of your skincare and make-up needs, drop her a line.