We earn a commission for products purchased through some links in this article.
Children are starting school unable to talk properly, dress themselves or even use the toilet, the head of Ofsted has warned.
In a speech given to nursery leaders in London today, Amanda Spielman will issue a plea to daycare staff to step in and help children by teaching them the basic skills needed before they start school.
Mrs Spielman will reveal research which shows that some four and five-year-olds only know a third of words they should by that age.
It has been reported that she wants all children arriving at the first year of school to be able to carry out simple tasks, such as using a pencil, kicking a ball, and putting on their own shoes.
She will tell members of the Pre-School Learning Alliance: 'Some children are "lucky". And I'm talking here about family culture, not just money.'
'They get lots of help outside school from parents and family. Nursery rhymes, ABCs and settling down for a bedtime story are part and parcel of their daily lives.'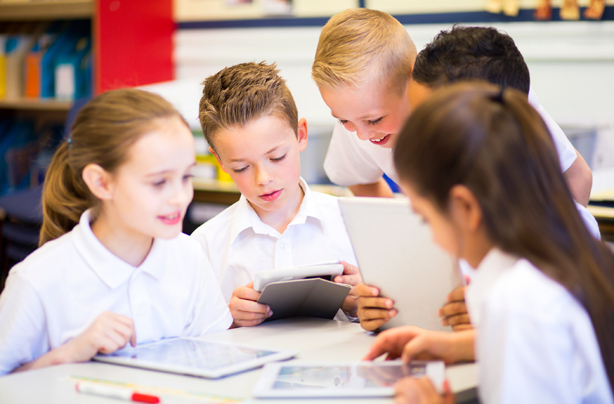 'But "unlucky" children certainly need more of the structured learning to replace what they don't necessarily get at home.'
Explaining her research further, she will add: 'We now have a situation where, aged four, some children have less than a third of the English vocabulary of their peers.
'These children arrive at school without the words they need to communicate properly. Just imagine the disadvantage they face, right from the start.
'Unable to follow what's going on. Unable to keep up with their classmates. Unable to reach their potential.'
Mrs Spielman will also bring to light a recent study which found 70% of schools reported more children are starting school without being toilet trained compared to five years ago.
Describing this skill as a 'simple, but necessary, expectation' for children at the age of four, she will explain how a lack of toilet training can not only be disruptive for teachers, but can also have a negative effect on a child as they start their school life.
'I am not suggesting nurseries are substitute parents,' she will state. 'Nor do I think children should start reception as perfectly well-turned-out mini adults, who always go to the toilet unaided and never have accidents.
'But we know that the best nurseries work closely with families, helping to establish simple routines, such as sleep time and potty training, as well as introducing children to foods that they may refuse at home,' she will add.
The Ofsted head will also stress that children aged four should also be able to sit still and listen, understand the words 'no' and 'stop', and be able to put on their own shoes and coat.
Mrs Spielman is a Cambridge graduate and mother-of-two, who spent much of her life as an accountant and investment adviser before becoming chairman of exams regulator Ofqual in 2011.
She became Her Majesty's Chief Inspector of Education, Children's Services and Skills in January 2017.
Words by Kirsty McCormack