Patsy Kensit talks parenthood and peas
We had a natter with celebrity mum, Patsy Kensit, about juggling a busy career schedule with her family life, staying fit and healthy and being the Birds Eye Peas girl when she was 4 years old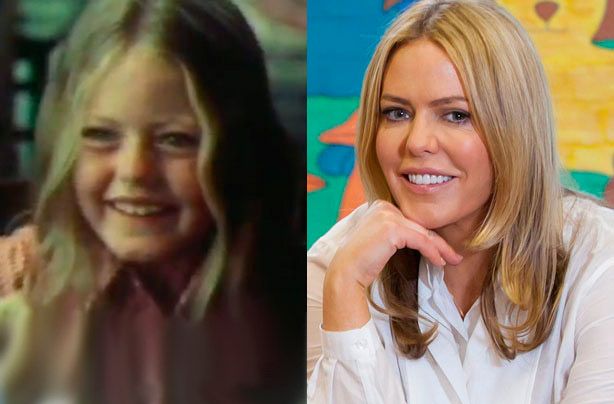 We had a natter with celebrity mum Patsy Kensit about juggling a busy career schedule with her family life, staying fit and healthy and working with Birds Eye Peas again after 40 years.
Patsy has two sons, James, 20, and Lennon, 12.
Did your boys like their vegetables when they were little? 'I was really lucky as they've always eaten their veg just as hungrily as things like chips. I was so different when I was young, if there was anything green on my plate I wouldn't want to go near it!'
But you were the poster girl for peas! What about now - what's your signature dish in the kitchen? 'Well I love to cook roast chicken, and my kids think it's lovely, although I'm not sure about everyone else. I like to bake cakes as well.'
Roast and cakes - how do you stay so fit and healthy? 'I run most days and I do that primarily because I'm really concerned about being healthy and living for as long as I can, to be there for my kids. I want to spend as much time as I can with them, as I just adore them. My whole drive about being healthy is about keeping my body strong. I'm 44 now so this is an age where you're going through changes, so it's really important to live a healthy lifestyle and to take care of yourself. I do love chocolate but I'm pretty disciplined - it's all about having a balance.'
How do you juggle working and being a mum? 'Any mum that works will know it's a juggling act. I left Holby City about 18 months ago and I decided that I wanted to be a really hands-on mum. When I finished Holby I realised my eldest was becoming a man and I knew if I blinked my eyes my youngest would be 18 before I knew it. So, I consciously decided I wanted to completely immerse myself in the family. I still have to work, but it's got to be the right thing.'
Do you love going to work? 'I love acting, I've been doing it for 40 years, working every year of my life since I was 4. I've achieved so much and learnt so much and I absolutely love it, but I don't like being away from my children. The ideal is to be working very hard for 4 or 5 months and then being able to go back to your family; that's the dream.'
What's your favourite thing to do with your children in your spare time? 'The usual stuff really, movies or the kids have friends over. My youngest son is obsessed with Lego, so we go to see what's in at Toys'r'us.'
What do you worry most about for your children? 'I think every parent worries, but they are both really together, sensible lads and they've got fantastic fathers and great relationships with their dads (James - Jim Kerr and Lennon - Liam Gallagher) they're great kids.'
Do you have any bad habits that you wish you didn't? 'I used to find it difficult to say 'no' to people and I have addressed that over the years. The one thing that I think is fantastic about being in your 40s is that you really stop caring what people think. If I had any criticism when I was younger, sometimes that was too much of a focus for me. It's wonderful now to be really comfortable within myself.'
Do you have one particular favourite job? 'Every job has been fantastic, I've learnt from everything. From the tiniest voiceover, to the big Hollywood movie, to Emmerdale - everything has been a wonderful experience. Everything in my life, the good and the bad, I wouldn't change any of it, as I've learnt from everything that's happened to me.
What made you want to be involved in the Birds Eye campaign again? 'I was thrilled when I got asked to work with Birds Eye again as it was a big part of my childhood [doing the commercials] and I have such fond memories. It's celebrating 65 years since the first pea harvest and giving away packs of pea seeds - I just think it's just a brilliant idea as it educates the kids about the journey from the field to the fork. Every child is fascinated by watching something grow; planting it and then watching it be created is wonderful for them.'
Patsy Kensit and Birds Eye are encouraging the nation to grow their own with the Field Fresh free pea seeds campaign, 65 years after their first pea harvest. Visit www.facebook.com/birdseye to find out more.
Where to next?
- Tamzin Outhwaite: 'My family are my support network'
- GCSE revision: help your teens
Melissa joined the Horse & Hound team for six months across 2012/2013 as part of the IPC scheme for graduates.