Week by week pregnancy guide: 19 weeks pregnant
All the information you need to know...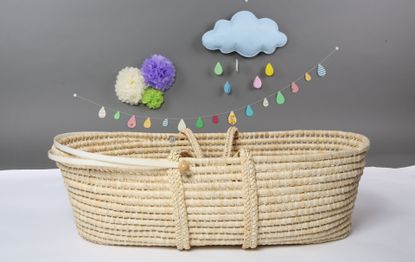 GoodTo newsletter
Sign up to the GoodTo Newsletter. You can unsubscribe at any time. For more information about how to do this, and how we hold your data, please see our privacy policy
Thank you for signing up to . You will receive a verification email shortly.
There was a problem. Please refresh the page and try again.
You're now 19 weeks pregnant but what should you expect? Read week 19 of our week by week pregnancy guide to find out everything you need to know...
Getting to know your pregnancy week by week (opens in new tab) can help you feel more settled about how your body is changing.
Here we look at 19 weeks pregnant - from fetal development to what you should be doing day-to-day when it comes to your diet. Scroll through our complete guide on what to expect at this point in your pregnancy...
19 weeks pregnant: Symptoms
Heartburn can be quite severe now as the uterus pushes up against the stomach, but it will ease off considerably next month when the baby 'drops'. Meanwhile, avoid foods which can aggravate it.
These include spicy foods, tomatoes, chocolate and peppermint. Avoid eating late in the evening and don't drink a lot of fluids in the last couple of hours before bedtime. Another tip is to prop yourself up with lots of pillows so that gravity works in your favour to stop acid coming up from your stomach. If the problem persists ask your midwife which antacids (indigestion tablets) are safe to take.
In the first trimester pregnancy hormones can cause severe mood swings, but so can your diet. If nobody likes you when you're hungry, don't reach for a Snickers, but do make sure you're eating plenty energy rich foods.
Snacks such as a bowl of cereal, a banana smoothie, a handful of dried fruit or a piece of malt loaf will keep your blood sugar levels constant - and your mood sweet!
You may be surprised to hear it, but women are two or three times more likely to snore during pregnancy so don't worry if you suddenly develop this habit!
19 weeks pregnant: Fetal development
Your baby is around 15.3 cm long and weighs roughly 240 grams. Milk teeth have formed in his gums and a white fatty substance is beginning to form on his skin. This is called Vernix and it is there to protect it from the amniotic fluid and stop your baby coming out like a wrinkled prune!
Your baby's reproductive organs are developing too and a penis may be quite easy to see in your anomaly scan if you're having a little boy. Make sure you tell the nurse if you don't want to know the sex!
19 weeks pregnant: The changes you should make
You may have your anomaly scan and amniocentesis this week, and some women will have the quadruple blood test, too. The latest you can have this screening test is 20 weeks and 0 days.
It's also a good idea to think about whether you want a hospital birth or whether you'd you prefer to have your baby in a midwifery led unit. Maybe you would like to have your baby at home. Now you're used to being pregnant you may find it easier to think about what sort of birth you might like and where you would prefer to have your baby.
If you're finding the whole process of being a little overwhelming, that's okay too! Although pregnancy is an exciting time, it can also be pretty nerve wracking so it's important to speak to your friends, family, midwife or GP about how your feeling.