The Covid vaccine and pregnancy: What medical professionals want you to know
The Covid vaccine and pregnancy has received a lot of media attention, but what do the experts say about it? Here's what you need to know...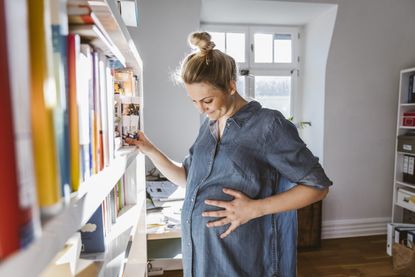 (Image credit: Getty Images/Westend61)
Goodto Newsletter
Parenting advice, hot topics, best buys and family finance tips delivered straight to your inbox.
Thank you for signing up to GoodTo. You will receive a verification email shortly.
There was a problem. Please refresh the page and try again.
The Covid vaccine and pregnancy is a subject that raises many questions for those who are expecting or planning to start a family soon.
At the beginning of the rollout, both the Pfizer and Oxford vaccines had not been tested in pregnancy because as standard, vaccines and new medicines aren't tested on pregnant women or on those trying to conceive. So, the advice for all those going through pregnancy was to not have the vaccine.
Following further research on the Covid vaccine and pregnancy, including the newly-approved Moderna jab, this advice has now changed - for most people.
Covid vaccine and pregnancy - is it safe?
Pregnant women should be offered Covid-19 vaccines at the same time as anyone else of the same age or risk group, according to advice from The Joint Committee on Vaccination and Immunisation (JCVI).
Real-world data from the USA shows that around 90,000 pregnant women have been vaccinated, predominantly with mRNA vaccines such as Pfizer and Moderna, without any safety issues. While the Centers for Disease Control did say that additional follow-up was needed on the study, particularly among those who were vaccinated in their first or second trimesters of pregnancy, the preliminary finders were "reassuring". This means that largely, those who had the vaccine during pregnancy were not affected by it specifically because they were pregnant.
The NHS has advised that anyone who is pregnant and looking to be vaccinated should have either the Pfizer or the Moderna vaccine. This is predominantly because the Pfizer and Moderna vaccines have been used during pregnancy around the world and haven't caused notable safety issues.
The advice also suggests that anyone who received the first vaccination and, since becoming pregnant, has been offered their second dose should still take it up - unless they had a serious side effect following their first jab.
However in April, news broke that anyone under 30 years old would not be offered the Oxford/Astrazeneca vaccine on the basis that it can, in very rare circumstances, lead to blood clots in younger age groups. Some medical experts, including those at the Royal College of Midwives, have expressed the need for all pregnant women to be given the same choice between vaccines considering this news.
Vice president at the Royal College of Obstetricians and Gynaecologists, Dr Pat O'Brien, has said,"The latest government guidance for pregnant women is to contact their GP for advice on how to receive the appropriate vaccine. However GP practices are reporting that they don't have the ability to do this, leaving pregnant women feeling frustrated and helpless as they are passed from pillar to post.
"Healthcare professionals offering COVID-19 vaccination should continue to discuss the benefits and risks, including the side-effects, with pregnant and postnatal women and for those about to start - or who have started - fertility treatment. This should include discussion of the different vaccine types available, including the extremely rare adverse thrombotic events."
For the same reason, it's unlikely that children will get the Oxford coronavirus vaccine when or if the vaccination programme is expanded to include those under 18 and over 12 years old. As a result of the new trials, the Oxford vaccine is only now available to those under 30 and over 18.
Generally, pregnant women are more at risk from Covid-19 than those who are not pregnant. Anyone pregnant who is diagnosed with Covid-19 may have an increased risk of adverse pregnancy outcomes, such as preterm birth, according to the Centers for Disease Control. This has been one of the driving factors to allow pregnant women access to the Covid-19 vaccination.
The Covid vaccine and fertility
The Covid-19 vaccine doesn't have an impact on fertility, the Royal College of Obstetricians and Gynaecologists has confirmed.
At the beginning of the vaccine roll-out, there were speculative and unsubstantiated claims that Covid-19 vaccines were having an effect on fertility. President of the Royal College of Obstetricians and Gynaecologists, Dr Edward Morris, has said this is medically impossible.
"We want to reassure women that there is no evidence to suggest that Covid-19 vaccines will affect fertility," he said in a statement.
"There is no biologically plausible mechanism by which current vaccines would cause any impact on women's fertility. Evidence has not been presented that women who have been vaccinated have gone on to have fertility problems."
The British Fertility Society have confirmed that there is "absolutely no evidence, and no theoretical reason" that any of the vaccines could have an effect on male fertility either. They said in a statement, "Those who are undertaking IVF treatment have also been encouraged to go ahead and get vaccinated when they're eligible. "You may wish to consider the timing of having a Covid-19 vaccine during your fertility treatment, taking into account that some people may get bothersome side effects in the few days after vaccination that they do not want to have during treatment. These include for example, tenderness at the injection site, fever, headache, muscle ache or feeling tired.
"It may be sensible to separate the date of vaccination by a few days from some treatment procedures (for example, egg collection in IVF), so that any symptoms, such as fever, might be attributed correctly to the vaccine or the treatment procedure. Your medical team will be able to advise you about the best time for your situation."
Parenting advice, hot topics, best buys and family finance tips delivered straight to your inbox.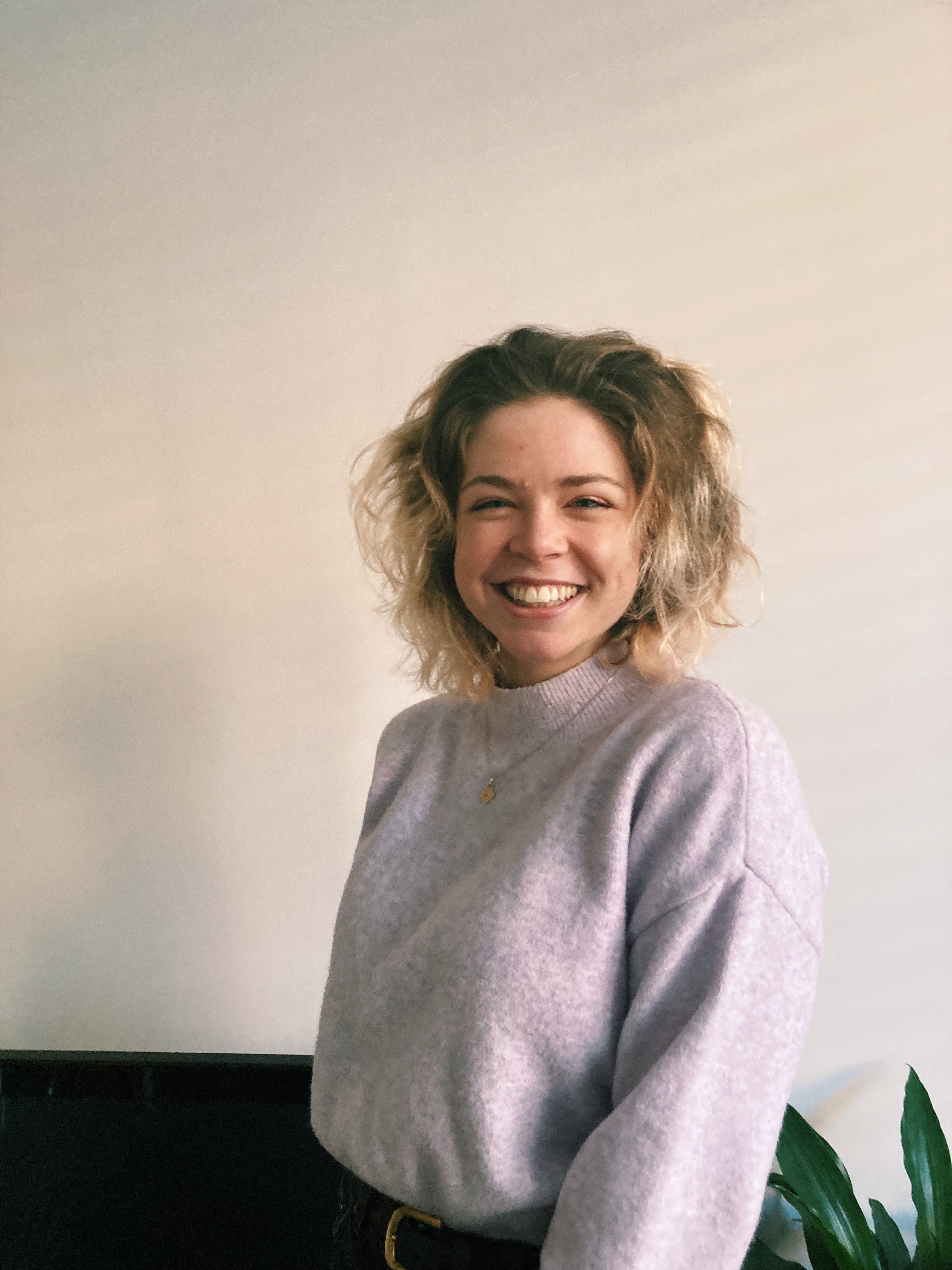 Grace Walsh is a Features Writer for Goodto.com, covering breaking news health stories during the Covid-19 pandemic as well as lifestyle and entertainment topics. She has worked in media since graduating from the University of Warwick in 2019 with a degree in Classical Civilisation and a year spent abroad in Italy. It was here that Grace caught the bug for journalism, after becoming involved in the university's student newspaper and radio station.