We earn a commission for products purchased through some links in this article.
It's a sad day in every child's life when they learn the truth about Santa – but whether they're told by friends, accidentally watch the wrong TV show or even have the news broken by mum and dad, it's still a day that comes for them all.
When it happens, most parents are a little heartbroken at the loss of another part of their child's imagination, but they accept it as a normal part of growing up – so we were more than a little surprised to see a recent post from Reddit user crazy_moms_throwaway, which claims that parents from her son's school are threatening to SUE her after her child told them that Father Christmas isn't real!
The single mum, who hails from Southern California, wrote:
'Last week my first grade son told a group of kids (best we can tell, Kindergarten through 4th grade) that Santa does not exist. These know it all, PTA, suburban Stepford Wives are PISSED (the kids moms).
'Today via courier (not the mail), I received a rather threatening letter from a well-known, local, elite law firm threatening suit due to emotional damage, flagrant disregard to parental rights, and facilitating the loss of innocence of child wonderment. Yeah, seriously.
'I should mention that one of the kids is related to a lawyer at this law firm, I believe a brother of one of the angry mom's works there.
'The letter has 8 kids names that were "traumatized" by my son's "negligent actions" and demands that he stay away from them at all times, he is to never interact with them.
'Here is the icing on the cake, in lieu of suit: the letter states that I need to pay for a fully interactive "Santa Experience" whereby a hired Santa will be hosted at one of the kids houses for a "Santa Experience" where he hands out presents (at my expense), sings songs with all 8 kids, and offers general Christmas cheer. The purpose of this is to "reverse the damage my son caused and re-spark the child like wonderment that surrounds the holidays."
'They have given me until the 15th of September to "rectify this unfortunate situation". As a single mom, I really do not have the cash on hand to hire a lawyer. I am tempted to take this to the school principal for assistance…any advice here would be appreciated. I could honestly not give to flying fucks about these kids (I seriously doubt they are traumatized), but I need to protect myself and my little boy.'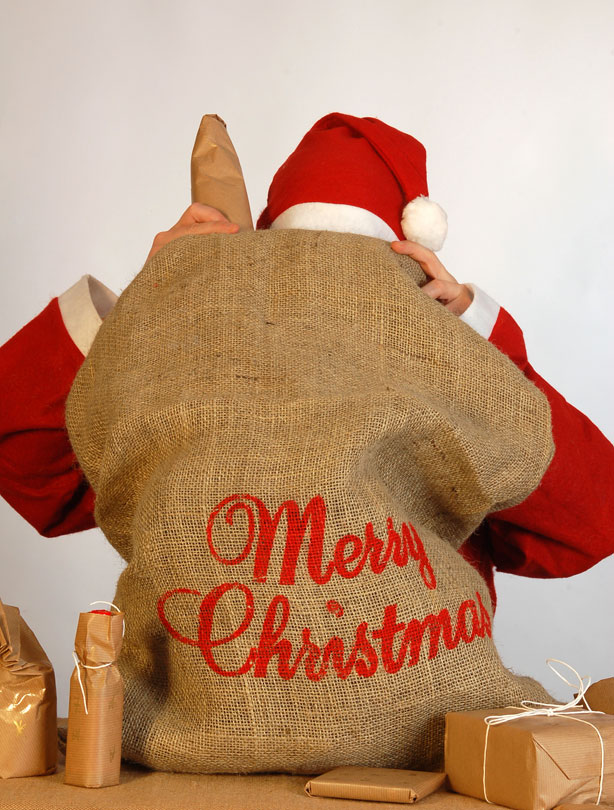 Since she posted the plea for help, crazy_moms_throwaway has been inundated with offers of free legal assistance.
'Oh my God this is ridiculous. If you want, I can help publicize this and put out a call for pro bono counsel,' one user wrote, whilst another said, 'Im in NorCal but we have an LA office, I'd be happy to do this pro bono.'
Others have come up with 'creative' response suggestions to the letter, including:
'Dear Sir or Madam,
I thank you for your letter of 9 September which was duly received yesterday regarding your children's belief in Santa Claus. I have enclosed your letter and you will notice that I have taken the liberty of rolling it up very tightly which should make it easier for you to stick it up your arse.
Yours sincerely,
crazy_moms_throwaway'
In an edit to the original post, crazy_moms_throwaway explained that she's spoken to the school involved for advice.
'I have a meeting scheduled this morning with the School Principal. I called him and left a voicemail + sent an email yesterday evening giving him a brief rundown of the situation. He called me last night and scheduled a meeting with me, himself, and some office resource admin that helps coordinate the PTA on behalf of the school.'
'The brief conversation that we had, he eluded that he knew that there was "PTA drama" and that some kids had learned about Santa. One of the mothers had contacted him a few days ago asking what the school was going to do about this situation. We had a laugh at this woman's expense.'
No word yet whether the situation will be taken any further, but we have to say, we wouldn't be putting our hands into our pockets for that 'Christmas extravaganza' just yet…
How would YOU react if another child told yours about Santa? Leave us a comment and let us know your thoughts!