10 of the most hilarious, bizarre and rudest names for everyday items
Try and get through the list without laughing...we couldn't!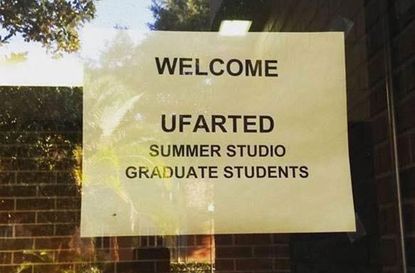 Just because you're a grown up that doesn't mean you're not allowed to act a little childish every now and again.
Whether you're watching the kids, going to work or cleaning the house, it's always good to have a little laugh. And sometimes, getting a serious case of the giggles can come from an innocent shopping trip when you've spotted something that's a little bit rude.
Whether it's inappropriately-named toilet roll or rude-sounding food, it sometimes makes you wonder how these items were even allowed on the shelves!
But now, thanks to the wonderful world of the internet, we're able to see even more brilliant products that definitely gave us the giggles right from the comfort of our living room.
Take a look at the list below of some of the funniest, rudest and ridiculous names for products out there. If you can get it through it without laughing, you did much better than we did!
1. This slightly alternative dip for your evening snack
2. Ok, this is for dogs. But the name is still hilarious!
3. This VERY honest loo roll
4. The burger that made us lose our appetite
5. We've never seen a box of tea so chilled...
6. While we love this tea's cheeky name
7. This almost rude (but not quite) for sale sign
8. This packaging, which tells it how it is
9. This BRILLIANT corkscrew accurately describes how we feel after wine
10. This awkward shopping display
We think seeing all these would definitely liven up our shopping trip! Whether we'd actually buy them is a different question altogether...
Charlotte Whistlecroft is a former Family writer at GoodTo. She obtained a BA in Theology and Theological Studies at Durham University, going on to study a masters at City University London in 2016. Since leaving GoodTo she has worked as a Social Video Researcher at Mail Online and is now Assistant Producer at BBC Sport.