Sarah Parish and husband James Murray open up about losing their eight-month-old baby Ella-Jayne
The couple's daughter died from a heart defect in 2009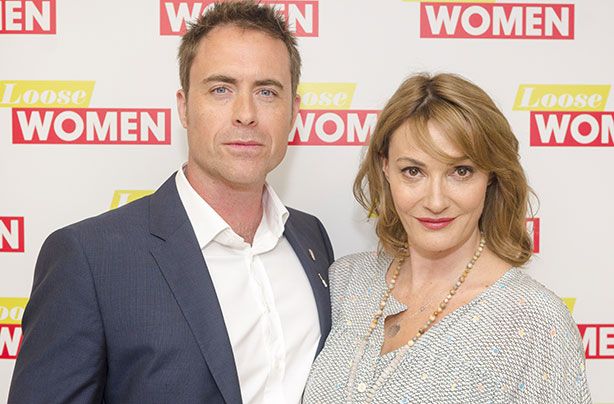 Actors Sarah Parish and James Murray have opened up about the pain of losing their eight-month-old baby girl, Ella-Jayne.
The couple's daughter, who was born five weeks prematurely, sadly passed away from a heart defect just eight months after she was born, on 3rd January 2009.
Sarah and James, who met on the set of Cutting It and married in 2007, have now decided to channel their heartbreak into something positive by setting up the Murray Parish Trust, so their daughter's legacy can live on.
'When you go through something as a traumatic as what we went through, you want to give something back. You don't want it to have happened all for nothing. The Murray Parish Trust is helping to keep her memory alive for us', Sarah told OK! magazine.
'There's a lot of tragedy and sadness but if we can harness that and put it into doing something good, this really helps with the grieving process', adds James.
The 48-year-old actress explained she and her husband mark the day their daughter was born every year, by writing Ella-Jayne a birthday card, which she then keeps for her and James to cherish.
'Every year I write her a birthday card and keep it for us,' Sarah told OK!, adding: 'There are sad days but also happy days. We have a lot to be thankful for.'
Sarah and James are now parents to six-year-old daughter Nell
Doctors told Sarah and James, 34, that their daughter had a hole in her heart when the actress was still pregnant. She was born five weeks premature, and spent the next four months in intensive care after two emergency operations.
Sarah told the Telegraph that the night their daughter passed away, Ella-Jayne had drunk from a bottle for the first time and held her parents' gaze, smiling up at them both. Sadly, in the early hours, she stopped breathing. 'In the next 24 hours we went through desperate heartbreak,' Sarah said.
'But we were also inspired by gratitude for her life and pride in having had the chance to know her.'
Talking about their loss on Loose Women last week, Sarah said: 'Time is a great healer. You never lose the pain, but you learn to live with it.'
Ruth Langsford asked them how hard it was to support one another as a couple during their time of grief, to which James replied: '75% of parents who lose a child, split up. It's tough learning to deal with it. Some do get through it and some don't.'