Why I'm celebrating MYSELF on Father's Day (and all of my fellow single mums should be too)
Happy Father's Day to all the single mums pulling double duty!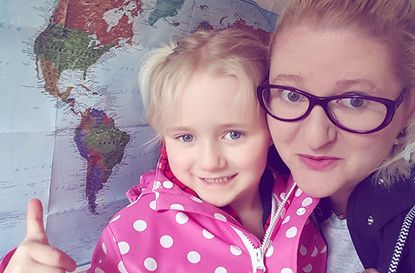 Father's Day is a lovely way to celebrate all of the wonderful dads in the world - but what about when you're playing the role of mother and father single-handedly?
Here, Vicky Charles, who blogs at Single Mother Ahoy, explains why she's going to start celebrating HERSELF on Father's Day, and why she thinks all of her fellow mums should be doing the same...
I've been a single parent since my daughter was just three weeks old. My baby was premature and I should still have been pregnant when her 'father' replaced us with a younger, more compliant model.
At first I felt terrible shame at being a single mother; I knew the stereotypes, but also I felt that by bringing my child into a situation where I was the only person she could rely upon, I had let her down before we'd even got going.
As time went on, my confidence grew. I found that we actually did okay. Weekends were hard, because I felt like everyone else was spending time as a 'proper family'; where my daughter and I were still just a pair.
Father's Day was tough, because we had absolutely no reason to be buying cards or celebrating. My own father died 12 years ago, and my daughter's father has been consistently absent since she was four months old. While the shops and social media were full of marketing and photos of cards and gifts, for us it was just another day. When my daughter was too young to understand it was easily avoided - but for the last couple of years it has been something I think we're both aware of: other people celebrate this day, but we don't.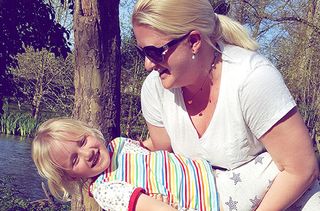 Last year I put a post on Facebook saying something along the lines of 'Happy Father's Day to all the single mums pulling double duty.' It got a fair amount of attention, mostly from fellow single mothers who face the same challenge on a day devoted to a person their children never see. There was also some negative attention, from fathers who felt that my post was somehow taking away from their special day; not content with having Mother's Day (when there's nobody to go out and buy cards and flowers for my five year old to give me), I was now muscling in on Father's Day too (when there is still nobody to go out and buy things for my daughter to give me).
Here's the thing though: there are thousands of women out there raising their children while absent fathers have long since disappeared from their lives. They are the breadwinner, the cook, the cleaner, the person their child comes to when they need comfort, and also the person who plays football with them in the park and puts up shelves with a power drill. As single mums, we are not somehow half of a parenting team; we are double. We are both mother and father, and on the whole, we are doing a damn good job of it.
Five years into my single parenting journey, I am proud of myself, but mostly I am proud of my daughter who is a true delight and reminds me every day that she does not need two parents to be a happy and fulfilled child.
Our celebration this year will be a celebration of our life together. I usually celebrate special days by allowing my daughter to choose what we do - so we'll probably spend the day in the paddling pool, having a very one-sided water fight and eating ice cream for every meal!
So yes, this Father's Day I am celebrating my achievement thus far, and I think all single mothers have the right to do the same. And if it threatens anyone else's frail ego for us to do so, perhaps they need to spend more time focused on their children, and less on what people they see on the internet are up to.
Parenting advice, hot topics, best buys and family finance tips delivered straight to your inbox.
Trusted, informative, and empathetic – GoodTo is the ultimate online destination for mums. Established in 2007, our 15-year-strong archive of content includes more than 18,000 articles, 1,500 how-to videos, and 7,000 recipes.