It's official - science shows having a sister makes you a better person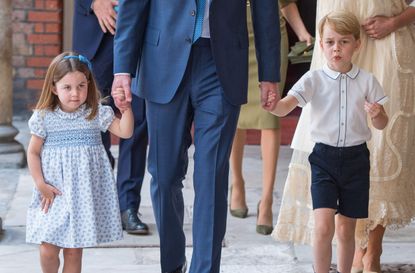 Yes, they may hog the bathroom, steal your clothes and try and get in with your friends, but research shows that your sister makes you a better person.
In a study carried out by the School of Family Life at Brigham Young University in the US, having a sister makes you a better person. Researchers found that when sisters are loving and affectionate towards their siblings, it encourages positive social behaviours, which can lead to siblings being more caring and compassionate towards others.
The research also suggested that having a sister promoted better mental health and that sisters helped their siblings from feeling lonely, guilty, fearful and self-conscious.
Well, we guess you've got more than just the birthday gin subscription to thank your sister for then.
Having a sibling of the opposite sex can especially benefit you during teenage years, as siblings can use each other to divulge tips and information about the opposite gender. So if you ever went to your brother for boy advice and thought you were weird, (don't worry you weren't the only one), turns out that that's actually what they're there for.
And the study shows that that's not the only way siblings can help your love life - and no we're not talking about setting you up on blind dates or introducing you to their friends.
Apparently boys who grew up with sisters are more effective communicators with women in general, and they can also learn how to better control their emotions and reconcile with partners more easily. So if you've bagged a partner with a sister, consider yourself luck as you might just be in for an easier ride.
But it's not just sisters who affect your personality. Canadian researchers found that the baby of the family can have a big impact on you as having a younger sibling can change your characteristics as well. The study, carried out this year, shows that if you have a younger sibling you may have a higher level of empathy towards others.
All hail the siblings!
Aleesha Badkar is a lifestyle writer who specialises in health, beauty - and the royals. After completing her MA in Magazine Journalism at the City, the University of London in 2017, she interned at Women's Health, Stylist, and Harper's Bazaar, creating features and news pieces on health, beauty, and fitness, wellbeing, and food. She loves to practice what she preaches in her everyday life with copious amounts of herbal tea, Pilates, and hyaluronic acid.