We earn a commission for products purchased through some links in this article.
It might not look like much, but if the reviews are to be believed, this simple-looking children's book could be the secret to getting your kids off to sleep in a matter of minutes.
'The Rabbit Who Wants to Fall Asleep: A New Way of Getting Children to Sleep', by Carl-Johan Forssén Ehrlin, has topped the bestseller lists and racked up an impressive collection of five-star reviews on Amazon, with parents saying that it sends their kids off to the land of nod in minutes, when usually they'd be up for hours!
One parent wrote that the 26-page book was 'worth every penny, explaining: 'Where has this guy been since I had kids??…… I have a 3 and 2 year old… both full of energy at bed time and can take up to 3 hours to get them to sleep every night… .so desperate to try anything I gave this book ago…..'
Parents say that 'The Rabbit Who Wants to Fall Asleep' is sending their kids off to sleep quicker than they ever imagined
'Half way through my 3 year old kept saying its taking too long I want to go to sleep and my 2 year old fidgeted all the way through… But…. As soon as the book was finished they both rolled over and fell asleep…. Bedtime just went from 3 hours to about 10 minutes….. I sat in their room for 20 minutes in amazement and in shock…. Now what to do with all them extra hours im going to have lol. It's a pretty boring and strange book to read though!'
Another, who brought the audio version of the book, agreed. 'In a last ditch attempt to gently help our 21 month old fall to sleep, I downloaded this audio book (waiting on the paperback to arrive).'
'I started playing it when she was in the midst of a "bedtime meltdown" and within 5 minutes her breathing had calmed right down and she had started to relax. Within the 5 minutes that followed, I could tell that she was starting to doze and within 15 minutes she was sound asleep.'
'I let the rest of the story play out and while this happened I noticed that the startle reflex that normally plagues her as she drifts off, wasn't happening. Our daughter appeared to be completely relaxed and in a deep sleep. So deep, that she only lightly stirred when I had to transfer her from our bed (lying on her stomach no less!) to her cot. Over 2 hours later and she's still sound.'
'Beginners luck? Perhaps. Coincidence? Could be. But for this sleep deprived little family, I'm holding on to hope that this audio book continues to work.'
Other parents who have had success with the tale said that it was 'a miracle', 'amazing' and left them 'completely stunned'.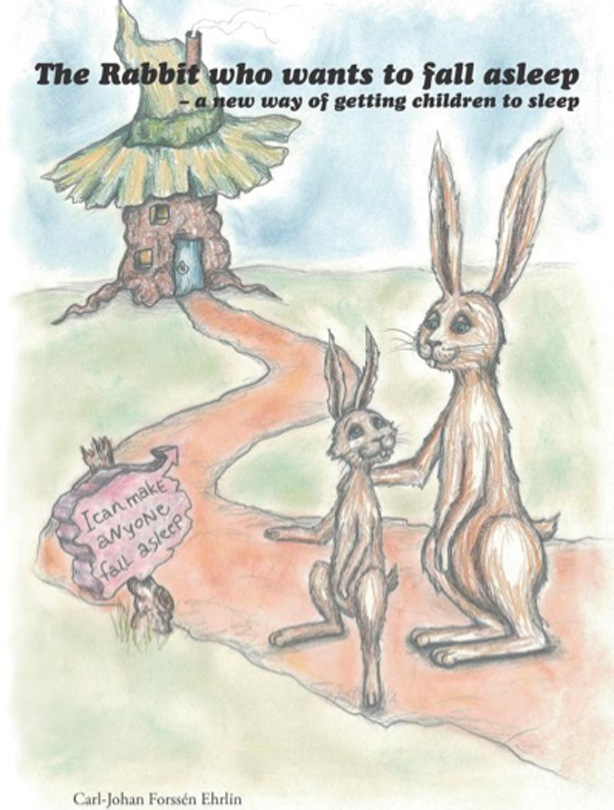 The principle of the book centres around an improved language pattern that will help the child to relax and nod off naturally. Instructions tell parents to put emphasis on certain words and use their 'best fairytale voice', and characters are given sleep-related names like 'Uncle Yawn' and 'Sleepy Snail' to implement the atmosphere of snoozing even further.
If you're as sleep-deprived as we've been some nights, it might sound too good to be true – and for some parents, it looks like it may have been, as the book does have some one-star reviews too.
'I had high hopes for this book but after reading the instructions and reading the book in the way it explained my 5 year old just laughed and said it was silly and started to be cheeky and misbehaved the whole way through which is unlike her,' one parent commented beneath the book's Amazon listing.
'She struggles to go to sleep but always enjoys story's but was uninterested in this book. Even by ensuring a calm environment before the story and by continuing the story and ignoring her behaviour she still did not go to sleep. Furthermore, She took twice as long as normal to go to sleep afterwards as well and was much more difficult to get to sleep.'
Another said they didn't think the book was suitable for toddlers, because 'there are pages and pages of writing', and it's 'far too lengthy and not written in language suitable for young kids.'
As with so many things, it seems it depends on the child – but if it works for the majority, it could be worth a try…
Will you be giving 'The Rabbit Who Wants to Fall Asleep' a go with your kids? Or have you already tried it? Leave us a comment and let us know your thoughts!