7 things you didn't know you could do with BREAST MILK
Who knew breast milk could do so much more than just feeding your baby?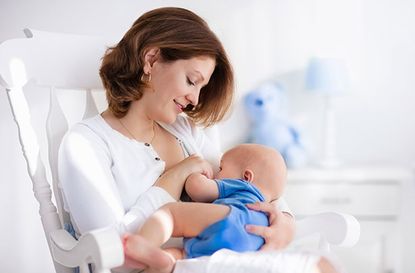 Breast milk is amazing. Not only is it a great and natural form of nutrition for your baby, but who knew it actually has some pretty incredible other uses too?
Whether it's creating keepsakes or reaping the nutritional benefits, breast milk is a gift. And so, to show you just how brilliant breast milk is, here are some amazing (and slightly unusual) things you can do with it!
1. Make it into jewellery
Create a keepsake of the time you were breastfeeding with some gorgeous trinkets make of breast milk.
This jewellery by Sacred Legacy Arts is stunning and looks like something you'd buy in a jewellers. If you're a bit unsure of keeping old breast milk, this is a perfect way to turn it into a gorgeous keepsake you can wear all the time!
2. Donate it
Breast milk contains numerous health properties for your child, but not all new mothers have the opportunity of breastfeeding their baby. Donating your breast milk can be an incredible gift for mums who can't breastfeed, or for premature babies who are desperately in need. There are 17 milk banks across the UK and you can find more information here.
3. Use it as a moisturiser
Breast milk contains many necessary fatty acids, antibodies and nutrients that are especially important for your baby's first six months. But now some people are harnessing all of the 'good stuff' in breast milk and turning it into a skin cream.
By mixing it with beeswax and grapeseed or coconut oil, breast milk lotion can treat eczema, nappy rash and baby acne. Mum and Instagram user Babytoto415 has provided a great and easy tutorial for you to make your own!
4. Turn it into soap
It might sound a bit unusual, but breast milk contains much less sodium than cows' and goats' milk, which can prevent dry skin. Soap Berry has been making breast milk soap, as they say breast milk has healing properties that can 'soften the skin, helps control oil, reduces redness, and helps to treat acne rashes'.
5. Use it as contact lens solution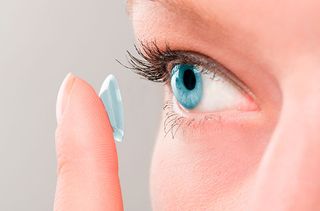 According to Medical Daily, breast milk has been known to be an alternative to contact lens solution to keep your eyes cleansed. They also say breast milk can treat eye conditions like conjunctivitis. Apparently, applying two drops of breast milk with a clear eyedropper into the infected eye will work wonders. Who knew?!
6. Turn it into cheese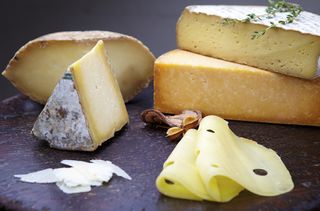 Ok, bear with us for a moment, but just as cows' and goats' milk can make cheese... so can breast milk. Whether this sounds like something you dare to try or not, New York chef and blogger Daniel Angerer has been making breast milk cheese and it seems pretty popular!
7. Use it as deodorant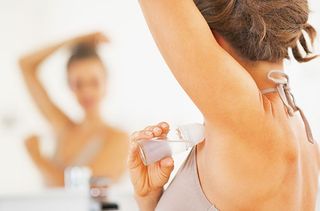 Yes really! If you're stuck on a hot day apparently breast milk is the way to go. The blog Code Name Mama says that patting it under your arms and leaving it to dry can work as a easy deodorant.
Breast milk. Is there anything it can't do?
Would you ever try these breast milk ideas yourself? Let us know in the comments below!
Parenting advice, hot topics, best buys and family finance tips delivered straight to your inbox.
Charlotte Whistlecroft is a former Family writer at GoodTo. She obtained a BA in Theology and Theological Studies at Durham University, going on to study a masters at City University London in 2016. Since leaving GoodTo she has worked as a Social Video Researcher at Mail Online and is now Assistant Producer at BBC Sport.