Tom Fletcher shares snap of his wife's placenta Tupperware
And it makes us feel a bit weird...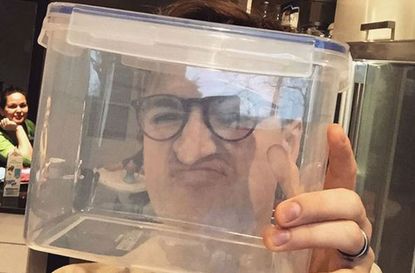 Tom Fletcher may have taken the sharing of his private life a little too far on Instagram this weekend, with the picture above.
The McFly singer and dad to adorable two-and-a-half-year-old Buzz uploaded the picture of him peeking through a Tupperwear box saying 'You will never guess what this Tupperware box is for... ' before adding the hashtag, #placenta.
Expecting his second child any day now with wife Giovanna, the pop star is no stranger to sharing snippets of his family life across his social media channels with the couple's pregnancy announcements being widely shared YouTube videos.
Thanks to this latest share, it looks like Tom's wife Giovanna is set to become the latest celebrity to jump on the placenta-eating trend. We just wonder whether it'll be made into smoothies like one mother before her did, or placenta pills like Coleen Rooney. We hope it's the latter... And we also hope that Tupperwear won't be being reused.
Documenting the consumption of your placenta might be a new thing, thanks to social media, but the concept itself is actually an age-old tradition. Women for centuries have reported huge health benefits from eating their placenta, and quite a few animals do it too. Some people believe it's beneficial because of the plancenta's level of nutrients. Apparently the placenta contains everything your baby needs to grow and the remainder of all this can give new mums a much-needed boost after labour.
There are others who even claim it helps with the production of breast milk, miminises post-natal depression and balances hormone levels. One of Tom's very own Instagram followers Breee Faith commented saying, 'for the win! I'm a birth and postpartum doula and also encapsulate placentas -- my clients that have consumed their placenta in some form have way more energy, have more breastmilk, and not a single one has had postpartum depression.'
Tom can often be found sharing pictures from his family life on social media
And she even had advice for new mums about the method of transport they should choose for their placenta saying, 'I don't even use containers, I just triple bag it in leak-proof zip bags and surround it with ice! Stays cooler that way.' Sandwich-bagged placenta, anyone?
Another follower, enla_est1989, offers advice on how to approach the picture, warning others 'Don't click on the hashtag...' Which had us intrigued. We can confirm they're right. Don't do it to yourself.
So, what do you think? Gross or great? Would you eat your own placenta, or have you done? Let us know in the comments below!
Parenting advice, hot topics, best buys and family finance tips delivered straight to your inbox.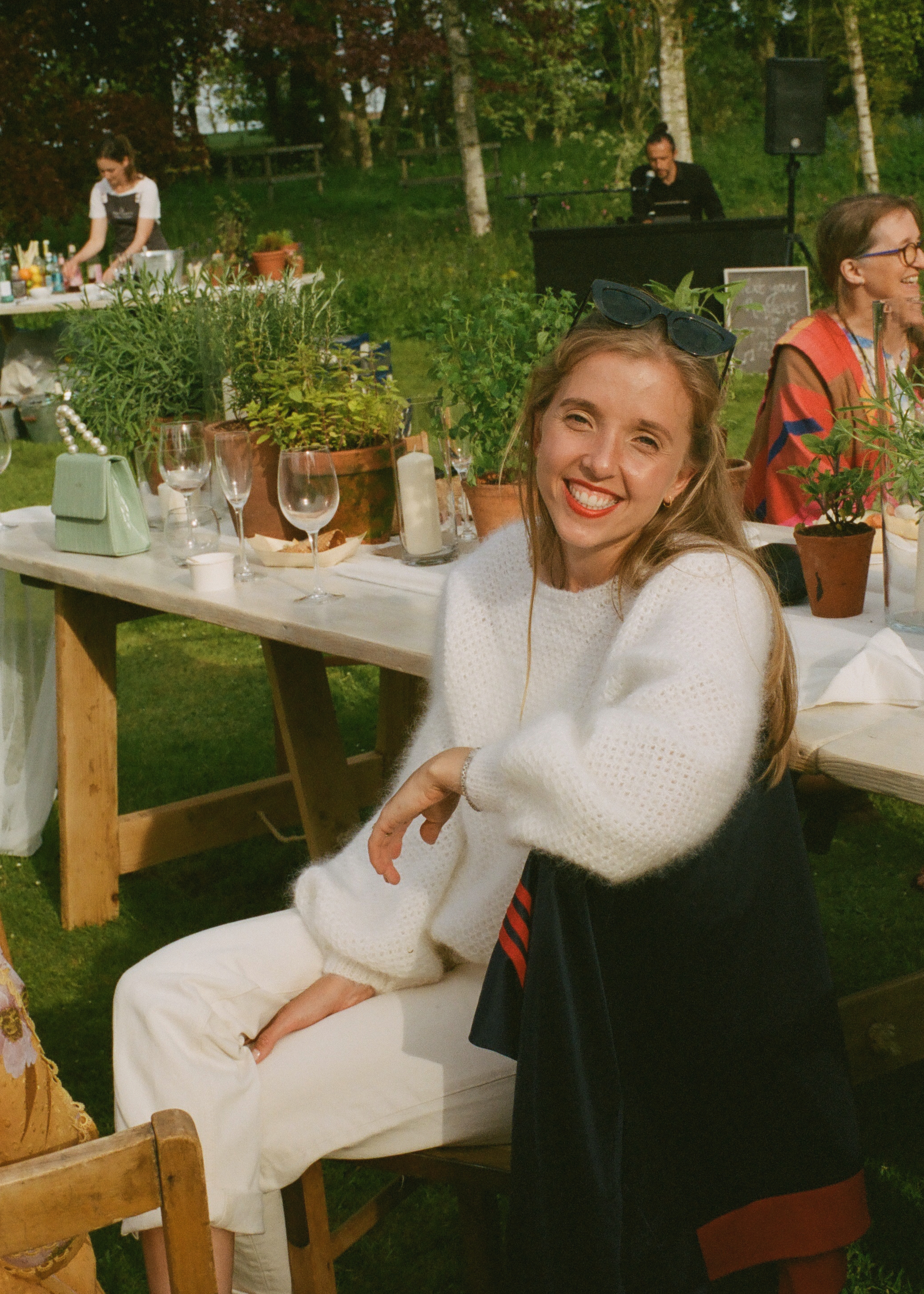 Rosie is an experienced food and drinks journalist who has spent over a decade writing about restaurants, cookery, and foodie products. Previously Content Editor at Goodto.com and Digital Food Editor on Woman&Home, Rosie is well used to covering everything from food news through to taste tests. Now, as well as heading up the team at SquareMeal - the UK's leading guide to restaurants and bars - she also runs a wedding floristry business in Scotland called Lavender and Rose.