8 reasons why SpongeBob SquarePants is an absolute arsehole
If I hear 'barnacles!' one more time...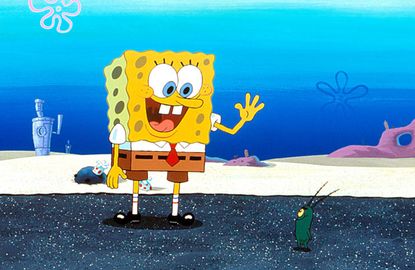 SpongeBob SquarePants is arguably one of the most annoying characters on TV for parents, inspiring children to cause all sorts of mayhem.
He might look cute, with his little square pants, his lovable gang of underwater misfits and on-trend pineapple abode, but actually that little guy is kind of annoying.
For all his playfulness and enthusiasm there are a few, maybe more than a few, characteristics of ol' SpongeBob that grind our gears. Even worse when they're replicated in our little monsters running about the place, imitating his squeaky voice and shouting 'Krabby Patties' every two minutes.
In all honesty, we're sick of him and so here's our eight reasons why we think he could do with a bit of a telling off. If you could do with letting off some steam about that underwater sponge, indulge in our rant and feel free to chip in!
1. He's pretty gross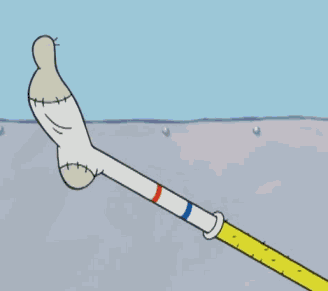 All images: MTV/Nickelodeon SpongeBob's ability to be enthusiastic about everything is great and all, but sometimes it gets a bit weird. Eating donuts dropped down the toilet, constantly over sharing and taking his trousers off all the time... but we'll get round to that in a minute.
2. He's mean to Gary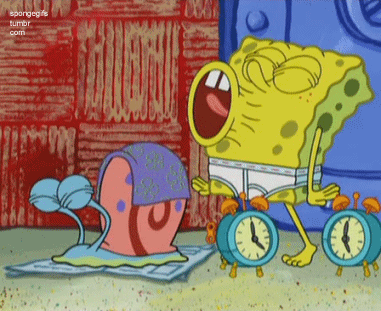 There's no denying Gary the snail is a good guy, but SpongeBob shuts him down when most of the time that slimy dude is just trying to help. Whether he's waking him up, blaming him for things or losing him, frankly we think Gary deserves better.
3. He teaches kids it's fun to go crazy and destroy EVERYTHING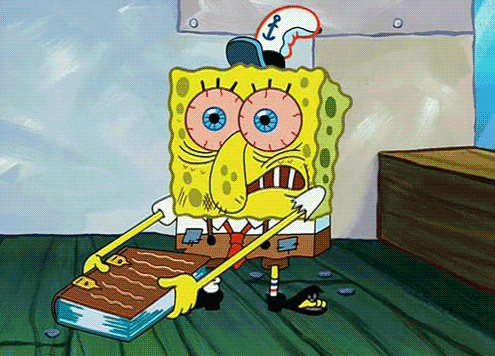 For being supposedly sweet-natured, Mr. SquarePants is awfully destructive, often ruining everything in his path. Whether he's wrecking Squidward's house, slamming doors or breaking things, he's basically telling the kids it's okay to do the same.
4. His manners could really do with some work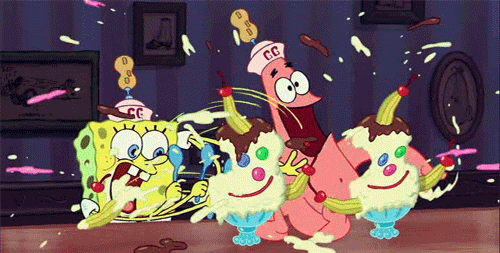 We're talking about the messy, mouth-open, pretty disgusting eating habits in particular. Have you seen this repeated at your dinner table? We certainly have!
5. He goes too far in torturing Squidward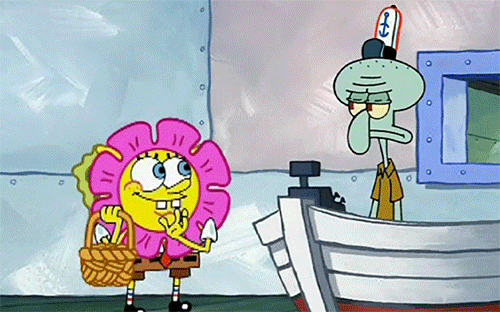 Look, we know Squidward isn't the easiest fella to be around. He's pretty miserable and grumpy, but that's just him. SpongeBob has always gotten on Squidward's nerves, but these days we're pretty sure he's doing it on purpose... and driving that poor soul to the end of his tether.
6. He LITERALLY won't stop crying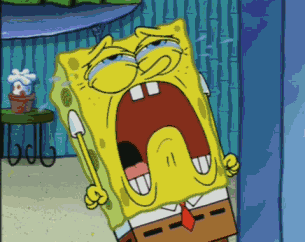 Now there's nothing wrong with displaying your emotions, and we welcome a good cry. But this whiney, supermarket-tantrum crybaby thing has got too much SpongeBob, and we really don't want to hear that noise around the house.
7. He won't keep his pants on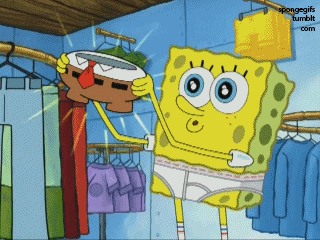 Seriously, how many times does this little sponge need to take his trousers off? We're liberal people, but come on, it's meant to be a family show.
8. He's got a potty-mouth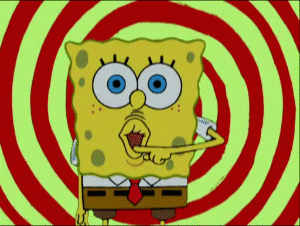 So we never actually hear him swear, but when SpongeBob and Patrick find a dumpster behind the Krusty Krab and start repeating 'bad words' it doesn't take a genius to figure out what they're doing... let's just hope the kids don't figure it out too!
Got any SpongeBob gripes to share? Or, who's your most hated children's TV character? Get it off your chest in the comment box below!
Parenting advice, hot topics, best buys and family finance tips delivered straight to your inbox.
Trusted, informative, and empathetic – GoodTo is the ultimate online destination for mums. Established in 2007, our 15-year-strong archive of content includes more than 18,000 articles, 1,500 how-to videos, and 7,000 recipes.