'You're creative and you can focus on more things' Will.i.am on the benefits of his childhood ADHD diagnosis
'I can work longer hours than anyone on this planet'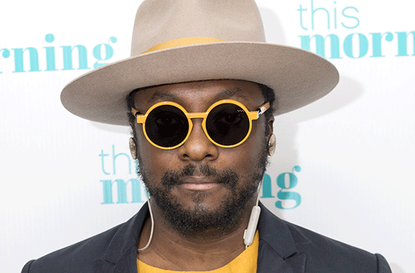 Will.i.am has revealed that he was diagnosed with ADHD as a child - a condition which he believes has benefited him throughout his career.
Speaking to Fabulous magazine, he explained that his family had been told about his condition during his childhood, but said that he was glad he'd never taken medication to address his symptoms.
'I believe whoever came up with ADHD was just trying to sell medicine,' the Black Eyed Peas star admitted. 'I think it's called: "You're creative and you can focus on more things".'
'Maybe the school system needs to be a little more flexible for all different types of learning needs. Those that don't fit in that box, there's no other box for them, so doctors say: "You have ADHD," and try and tame the mind to be like the other minds.'
'Every person I know, who's a little "off", is the most creative. Their hyperactivity means they're capable of taking on a bunch of things at once. Thank god my mum never put me on [anti-hyperactivity drug] Ritalin.'
Will, who has also been a judge on The Voice UK since the show's first series in 2012, went on to detail the various attributes that his ADHD has given him, adding: 'I've learned how to work the 'H' in ADHD to my benefit.
'I can work longer hours than anyone on this planet. It so happens that my work is around creativity so I can go and go and go. I could work 20-hour days.
'The ADD part, well that means I'm a good multitasker. I know there's a difference between ADHD, like I have, and borderline chemically imbalanced. But there's a way to balance your own chemicals without chemicals.'
During the interview, Will also stated that he'd previously battled depression and panic attacks, which he got through with the support of his uncle and grandfather, although he preferred not to go into further detail about his experiences.
Fans were quick to praise Will for his honesty, with one commenting on the piece: 'Fantastic singer and creator. Really talented man.'
'I love his comments regarding ADHD and think he is bang on right. Labels on children can be dangerous and there are an awful lot of very bright children with labels.'
Trusted, informative, and empathetic – GoodTo is the ultimate online destination for mums. Established in 2007, our 15-year-strong archive of content includes more than 18,000 articles, 1,500 how-to videos, and 7,000 recipes.