Calling all prosecco fans! Aldi is launching a THREE litre jeroboam bottle (just in time for Christmas)
Christmas came early!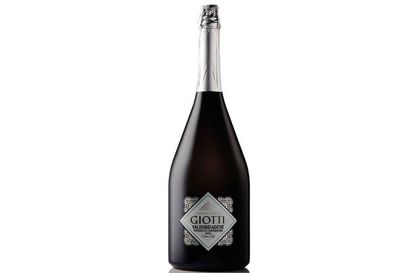 GoodTo newsletter
Sign up to the GoodTo Newsletter. You can unsubscribe at any time. For more information about how to do this, and how we hold your data, please see our privacy policy
Thank you for signing up to . You will receive a verification email shortly.
There was a problem. Please refresh the page and try again.
Budget supermarket Aldi (opens in new tab) have announced they will be launching a three litre bottle of prosecco ahead of the festive season.
It's no secret we've become a prosecco-obsessed nation, and looks like there's no going back now.
We've had retailers selling us magnum bottles of the tipple, which is the equivalent to two normal bottles, but now you can get even more bubbles in just one purchase, as Aldi have announced that they will be launching their own prosecco Jeroboam in time for the festive season, a giant bottle which holds three litres of bubbly.
That's four times the capacity of a standard bottle. We repeat - FOUR.
The sparkly wine is described as having 'fresh citrus fruits and wisteria flower, with a refreshing acidity and soft sherbet taste'.
The huge bottle will cost £39.99 and can serve around 24 glasses, which means each glass will end up costing you around a mere £1.66.
But even though a giant bottle would be fun to pop open for a special occasion, turns out you'll save some pounds if you for the good old normal sized bottles. Aldi's Prosecco Superiore usually costs £7.99 for a bottle of 75cl, so if you get four bottles - the equivalent to one Jeroboam - it will cost you £31.96, which is around £8 cheaper than the novelty bottle.
Would you get a three litre bottle of bubbly?
While it might seem counterintuitive to pay more for the same amount of drink, the mighty bottle could still be a fun way to toast with friends and family over the holidays or for a special occasion, and it's cheaper than other Jeroboam bottles available elsewhere.
Marks and Spencer sell one for £50, while if you buy one from Amazon it could set you back a whooping £100.
According to the Drinks Business, Aldi buyer Mike James recognises the larger bottle format is 'counter-intuitive' due to the increased price point, but customers are interested in the product to 'add theatre at larger scale celebrations and parties'.
But if the prospect of a giant bottle of prosecco has got you excited (bearing in mind fridge space beforehand), you'll be sad to hear that you'll have to wait a few weeks to pop this baby open and share it with friends and family.
The new product, which will be part of Aldi's festive gifting range, will only be available from 14th November. Is it too early to get excited for Christmas? 🍾
Would you splurge for a three litre bottle of prosecco? Let us know in the comments!