Aldi is selling Despicable Me ham with minion faces printed on each slice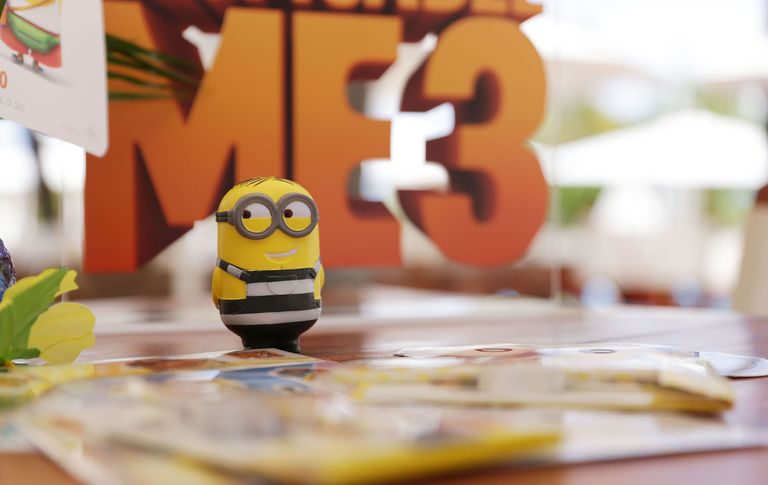 (Image credit: REX/Shutterstock)
Children's entertainment is taking over the world.
And when it comes to children's entertainment, none reigns more supreme than Disney.
Sure, Baby Shark has become a recent viral sensation, and with its recent developments into cuddly toys and TV programmes, it's set to keep growing.
But nothing beats the 95-year-old superpower that is Walt Disney.
Recently bargain store Aldi released Disney decorated fabric (opens in new tab) for creative parents to use with their kids.
And you can now get a rather unusual product dedicated to one of Disney's recent blockbusters, Despicable Me.
The comedic story, which follows supervillain Gru as he tries to navigate life as an adoptive father, has been so popular there are now three movies.
But while the characters are quite entertaining, the stars of the movie have to be Gru's ever-faithful assistants - the minions.
The little yellow, jibberish-speaking, banana-eating army has even released their own movie because of their popularity the world over.
And now one supermarket has launched an odd food product inspired by these lovable helpers.
Budget supermarket Aldi has released a packet of ham that has a minion's face printed on each slice.
The 85p packet comes with seven slices of ham, which works out to only 12p per slice.
Fans of Despicable Me's minions have taken to social media to express their excitement at the unusual product.
One Twitter user based in Ireland wrote: 'Minions ham in Aldi for 99c if anyone's looking, stocked up today for the blizzard', while another added: 'In Aldi and @ElleCait's come out with loads of healthy food & I've come out with another blanket even though I have more than enough of them & ham purely because the slices are shaped like Minions - who is the better adult here because I honestly don't know'.
If you do feel like giving the cooked meat a try or want to use it on a pizza or in a sandwich for the little ones, you can get it in Aldi stores across the country.
Aleesha Badkar is a lifestyle writer who specialises in health, beauty - and the royals. After completing her MA in Magazine Journalism at the City, the University of London in 2017, she interned at Women's Health, Stylist, and Harper's Bazaar, creating features and news pieces on health, beauty, and fitness, wellbeing, and food. She loves to practice what she preaches in her everyday life with copious amounts of herbal tea, Pilates, and hyaluronic acid.