Aldi reveals why they scan your shopping so fast through the checkout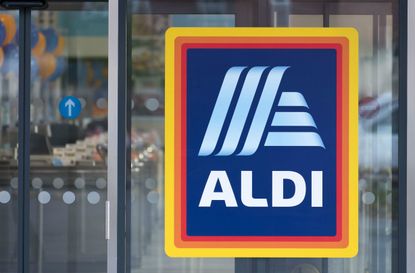 Budget supermarket Aldi has revealed why their cashiers are in such a rush to scan your items at the checkout.
If you're a regular at the budget supermarket, you've probably been shocked at just how fast the cashiers scan your items.
A casual mooch around the shopping aisles, picking up the latest offers and bargains... you make it to the checkout, and the mission begins.
You can forget about carefully packing your shopping bags, as you try to keep up with your cashier, who is literally flying your items through the checkout.
Aldi has revealed their checkout time is a whopping 40 per cent quicker than rival supermarkets.
Customers have long wondered why it is necessary to checkout at this incredible speed - but there is a reason for these rather impressive checkout times.
It's so Aldi can be as efficient as possible.
Staff are 'encouraged' to be time efficient, which keeps prices low for customers.
In fact, some products even have three barcodes so a cashier doesn't have to waste time searching for the code to scan.
While the supermarkets aims for a speedy checkout time – they do understand that people pack at different speeds.
A spokesman from Aldi told the The Sun: 'Our employees are trained to operate the checkout at the right pace for each individual person they serve.'
If you can't keep up with the Aldi cashiers, you'll be pleased to know that last month Aldi announced it is trialling self-service checkouts.
The super-sonic checkout hasn't gone unnoticed by Aldi shoppers, with many taking to social media to express their thoughts.
One said: 'Being a nurse is stressful but not as stressful as trying to keep up with Aldi checkout staff they are superhuman!!'
Another added: 'Earlier today the checkout boy at Aldi said "are you ready" before he fired my 19 items through the scanner at 108mph.'
You'll be surprised to know that in March 2018, the public launched a petition for Aldi to slow down ultra-fast scanning practices.
However, the petition was rejected – so it doesn't' look like Aldi will be slowing down any time soon.
We better speed up!
Sibelle Mehmet is a Junior Digital Writer at Goodto.com. She joined the team in April 2019 and was her first job since completing a MA in Magazine Journalism at City, the University of London in the summer of 2019. Sibelle previously interned at a number of national titles including OK!, Heat, Closer, Mother & Baby, and The Times Newspaper magazine. She's written extensively about the latest celebrity, showbiz, and royal news.